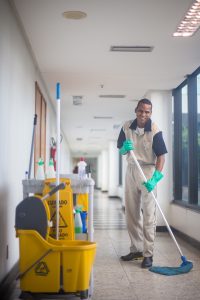 Chemicals are the lifeblood of the cleaning industry. Facility maintenance teams use detergent, disinfectant, sanitizer, deodorizer, solvent, degreaser, acid, alkaline, and so much more. Diluting and applying them correctly and consistently ensures the safety of cleaning crews and building occupants.
Almost any Lafferty product can be used in a janitorial or facilities maintenance situation, so please share your goals and let us recommend equipment to help you achieve them!
---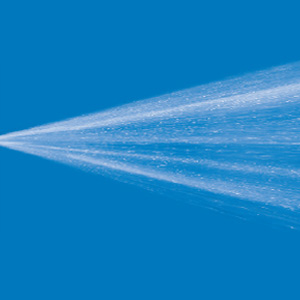 Foaming and spraying are two common application methods. Fogging (misting) is also an option for many disinfectants, sanitizers, and odor-control products.
---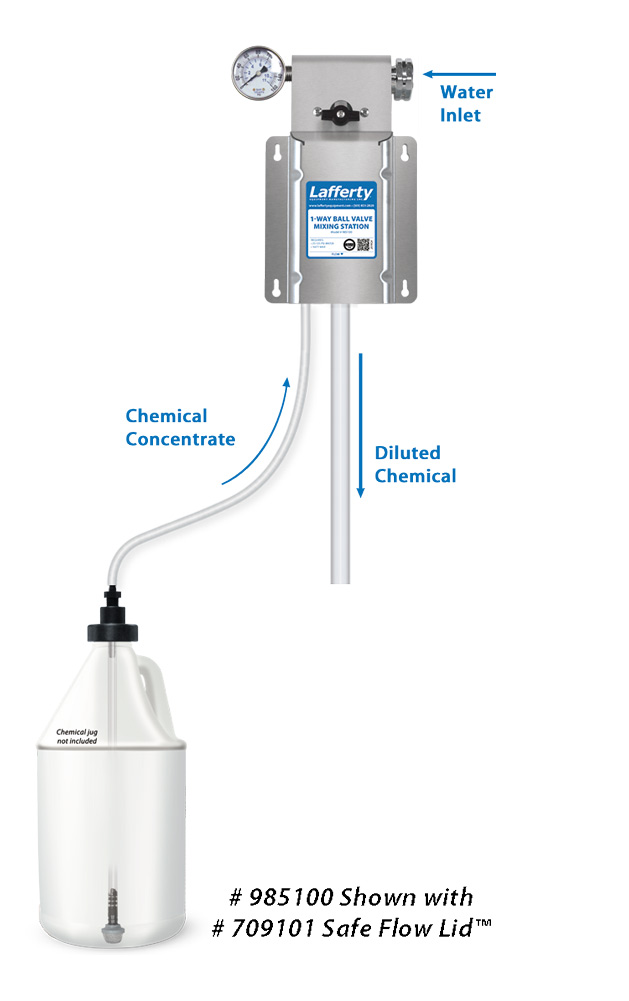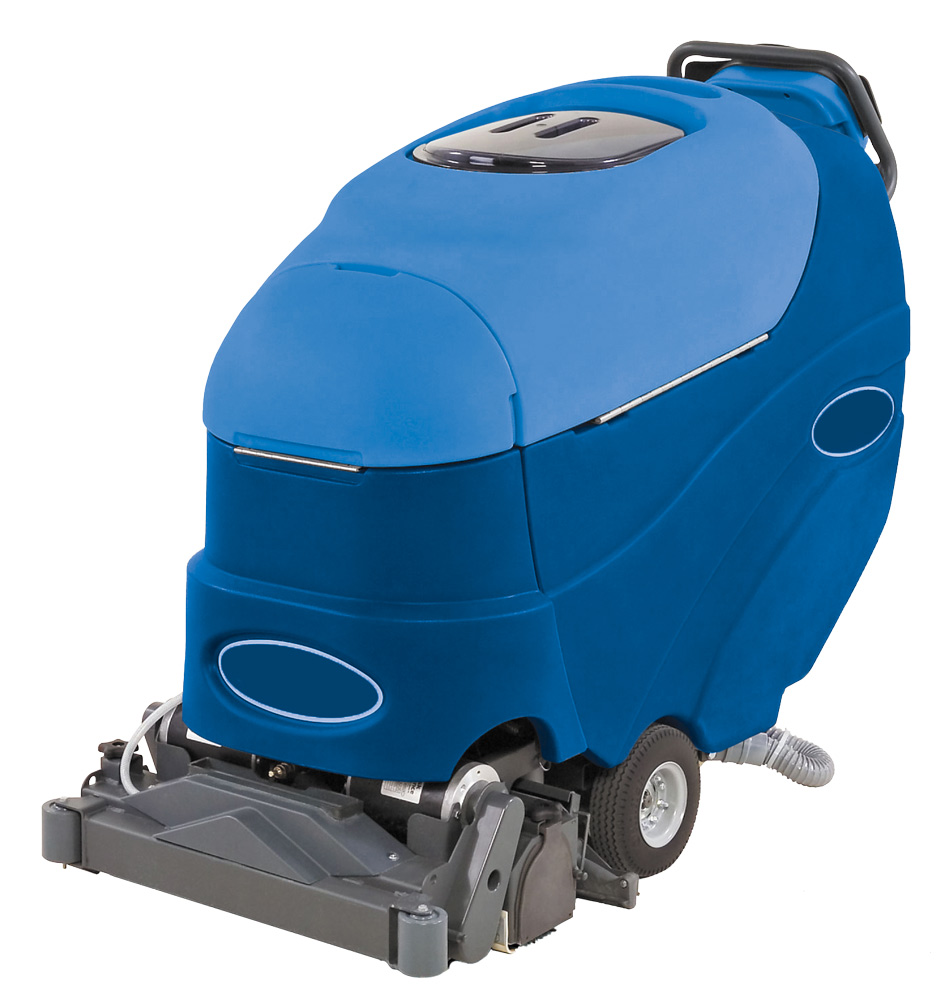 Mixing Stations are available with multiple valves for different products, flow rates, and/or dilution ratios. Many Lafferty Mixing Stations feature integral backflow prevention and are certified to ASSE Standard 1055.
---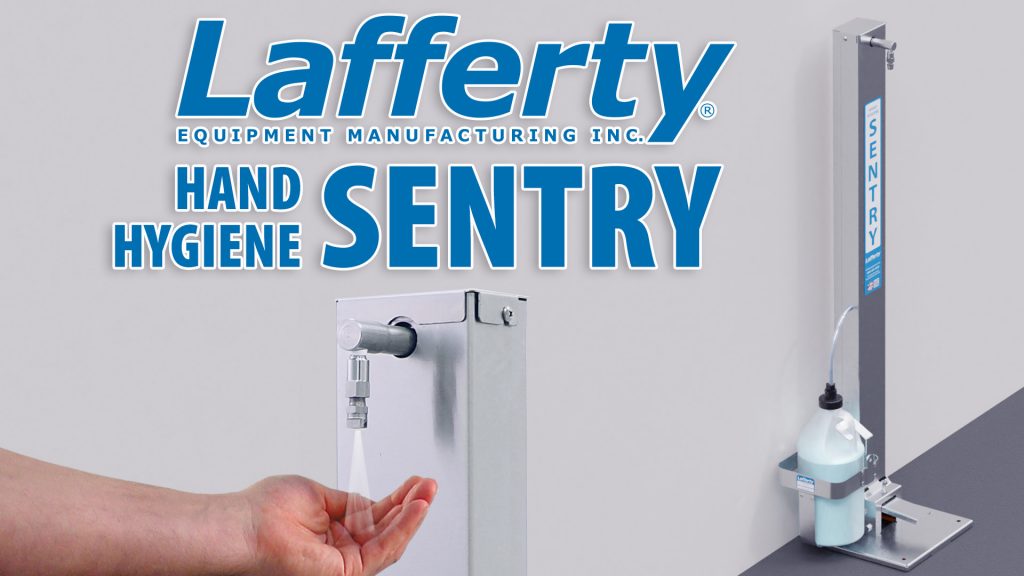 The hands-free, all-stainless steel Lafferty Sentry eliminates expensive specialty chemical cartridges and "out-of-service" dispensers.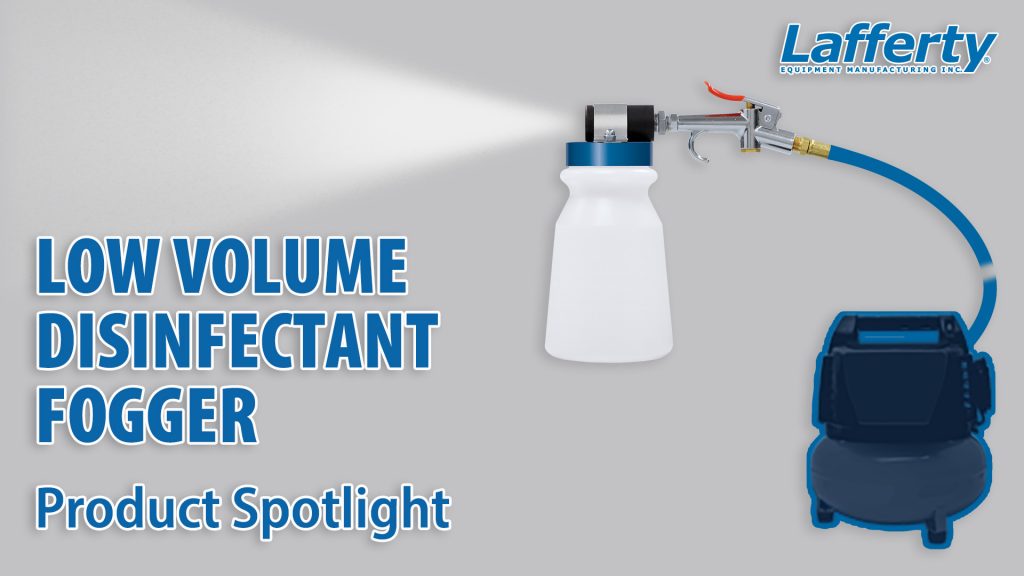 Lafferty Compact Foggers can wet surfaces with chemical at close range or spray mist (fog) into the air to cover exposed surfaces and penetrate hard-to-reach areas.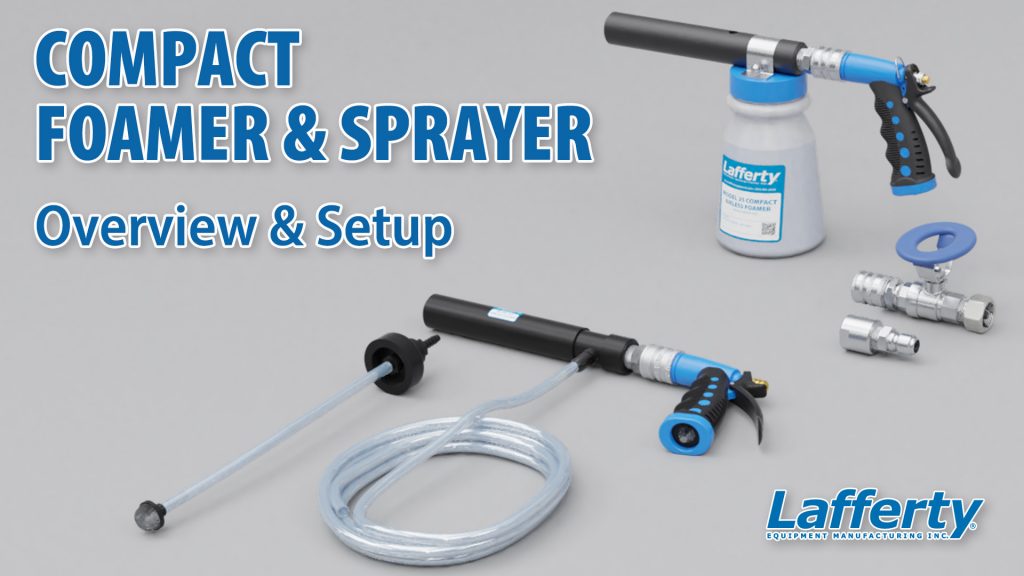 Lafferty Compact Foamers and Sprayers are a robust alternative to throwaway foam guns and sprayers. Machined – not molded!
Catalog 11: JanSan, Commercial and Residential Cleaning Systems