Most Lafferty chemical dilution systems include a chemical check valve or metering tip holder that is threaded to accommodate a color-coded metering tip. Simply thread the metering tip into the bottom of the check valve hose barb, and slide the suction tube over it. Learn more with our video guide.
Some systems require a separate "in-line" metering tip holder or metering plug. Examples include High Concentrate "HC" models with 1/2″ suction tubing and systems with suction hose barbs that cannot directly accommodate a metering tip.
Refer to the instructions and parts diagram on the Main Lafferty Website to confirm the configuration and options for each model number.
The video below shows how to splice a metering tip holder into the suction tube.
The procedure is the same for "metering plugs", which are sized to achieve a specific dilution ratio (2:1, 3:1, etc.) Note that some models are commonly used without any metering tip or plug installed to achieve the strongest possible dilution.
Cut suction tubing at desired location.
Thread metering tip into in-line metering tip holder. Do not overtighten.
Slide suction tubing over both ends of metering tip holder, with metering tip on suction side.
Secure with hose clamp (if provided).
Examples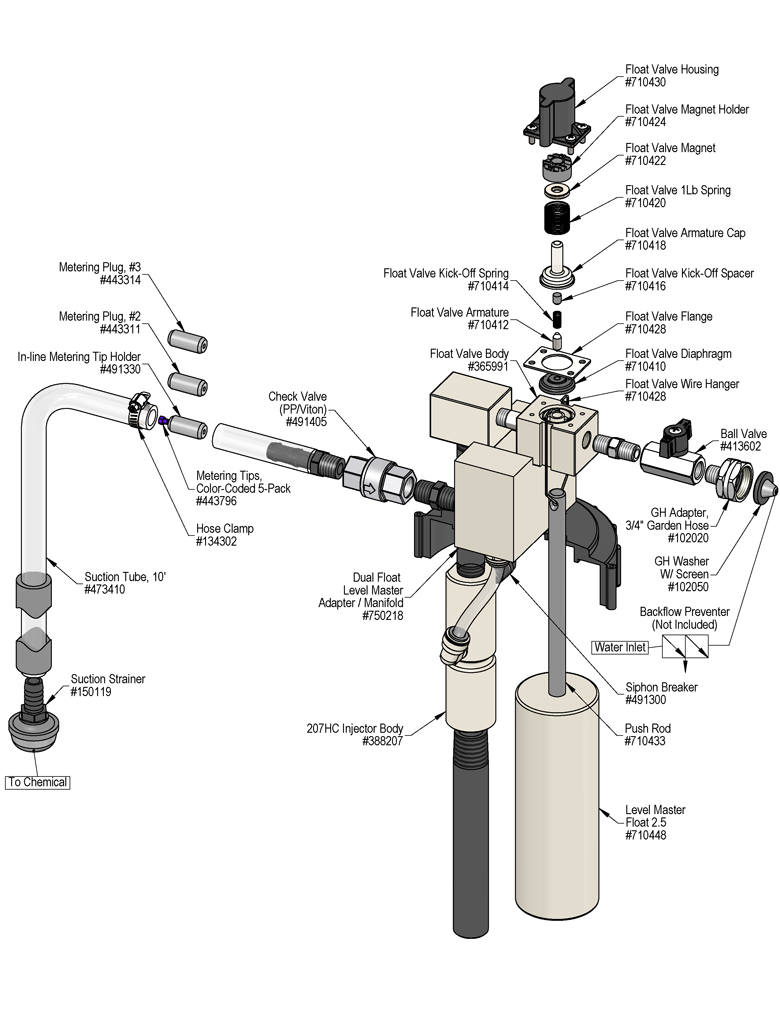 Related Posts