ROTATE: Use menu buttons, mouse wheel, or click and drag viewer left/right. Some models also tilt up/down.
ZOOM: Use menu button or double-click viewer.
FEATURE CALLOUTS:
Icons appear when features are visible. Hover over or click icons to learn more. Move cursor away or click to close popups.
RECOMMENDED:
Enable full screen to see popup content that extends beyond viewer area.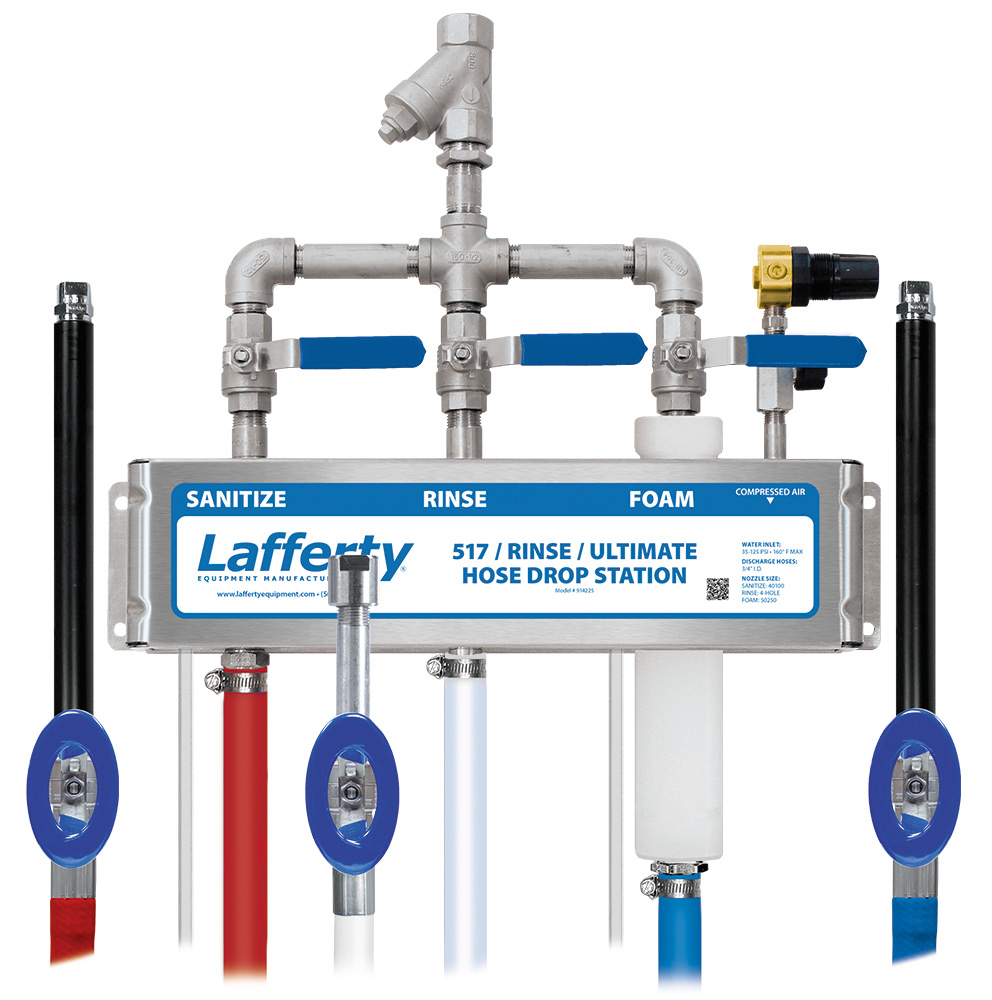 The 517 Sanitize / Rinse / Ultimate Foam Hose Drop Station is a combination applicator for diluting and applying one chemical as foam, another as a sanitizing spray and for rinsing. Dedicated hoses assure no cross mixing of foaming and sanitizing chemistry. This venturi injection system uses standard city water pressure (35 – 125 PSI).
---
Hose Racks & Hose Reels
Be proactive to eliminate trip-and-fall hazards by keeping hoses neat, tidy, and safely off the floor.
Stainless Steel Hose Racks are the perfect companion for any chemical dilution or application system.
Hose Straps feature a simple, curved design with no seams or pockets to trap unsanitary debris.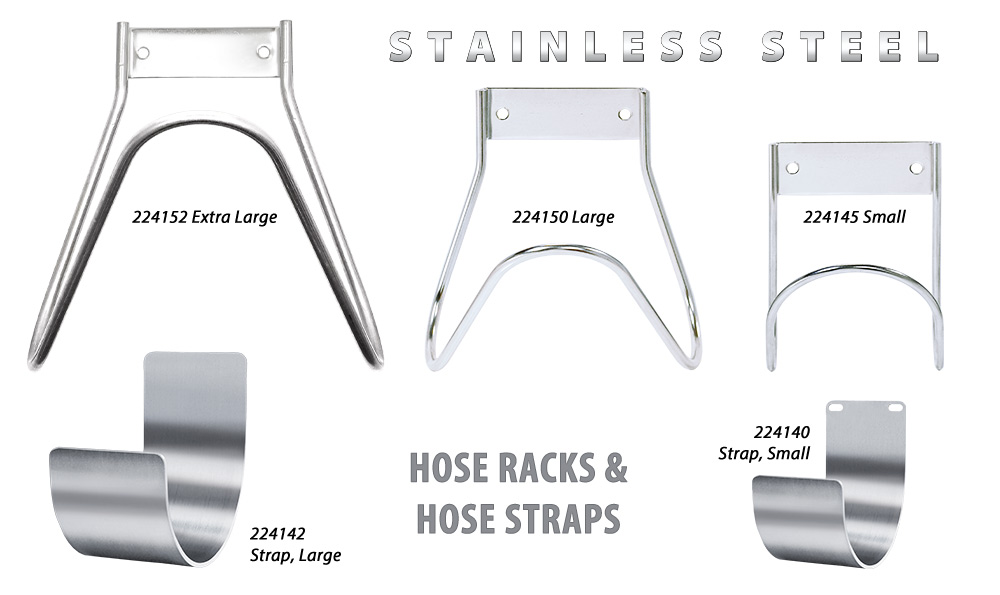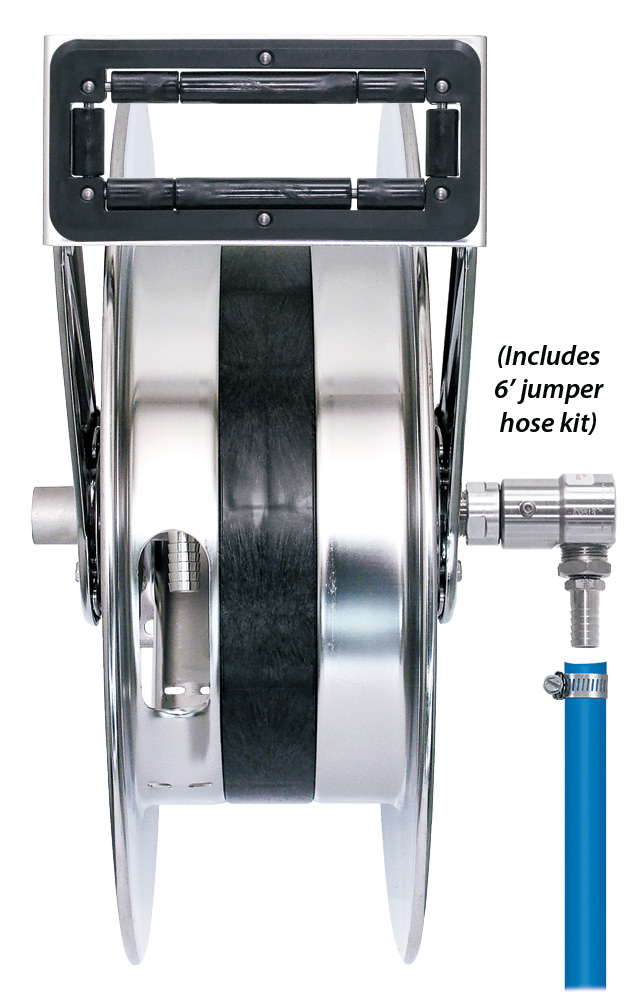 Stainless Steel Hose Reels elevate any chemical application setup to the next level by further improving ease of use and safety for the user.
Lafferty supplies hose reels for common hose ID and length requirements. They are suitable for use with air-assisted foamers – whereas most common hose reels interfere with foaming performance.
Options are available for city, boosted, or high water pressure – or for pump fed chemical situations.
---
Chemical Jug Racks
Chemical Jug Racks secure chemical containers and keep them off the floor.
Heavy-duty, all-stainless-steel design
Options to fit round or square chemical containers
Locking racks accommodate a user-supplied lock to discourage tampering and theft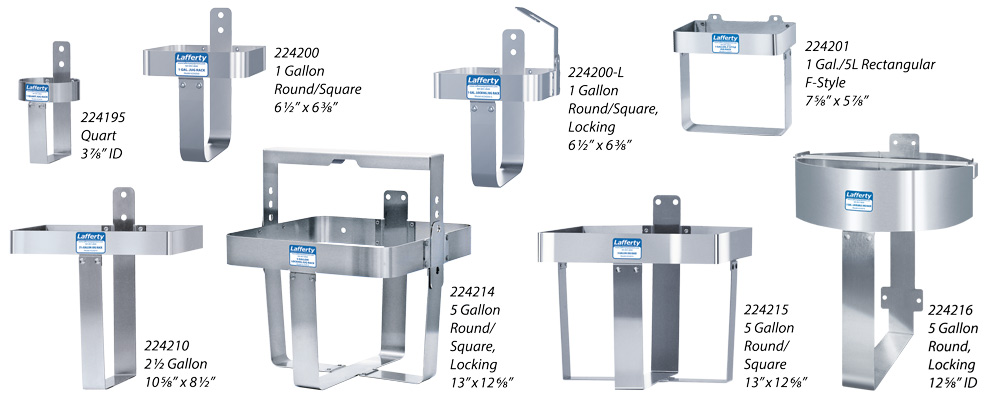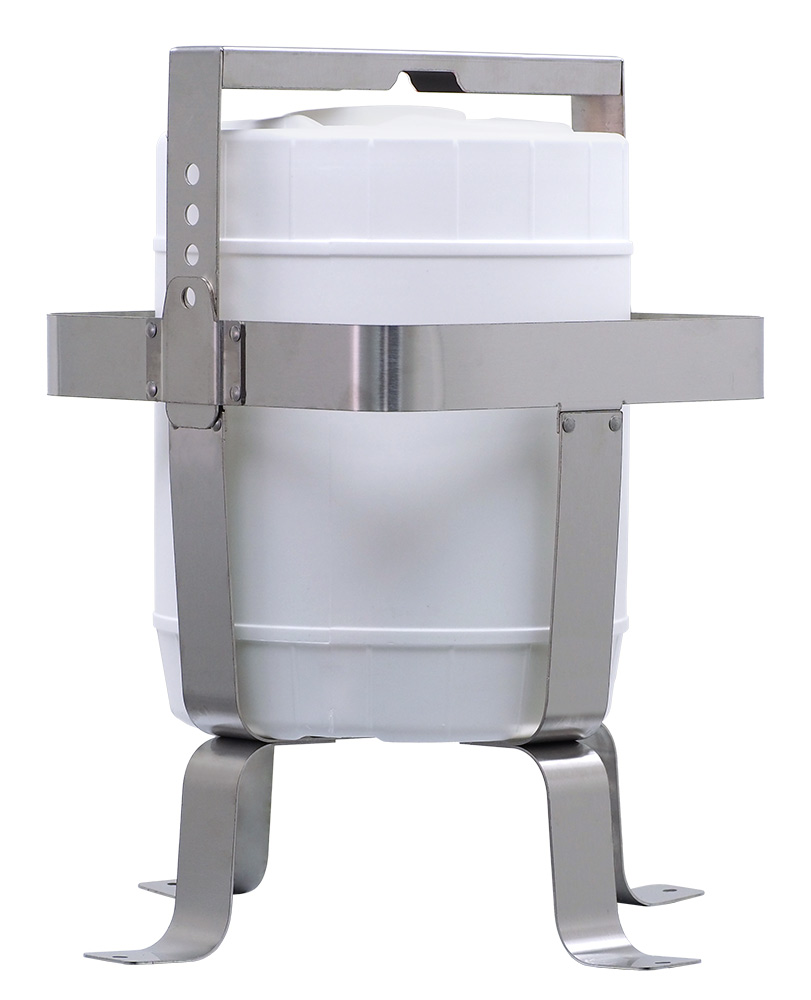 Frame attaches to the floor (or can be free-standing), typically beneath or beside chemical dispensing equipment
Chemical container is suspended off the floor to facilitate cleaning beneath the stand
---
Safe Flow™ Dispensing Accessories
Safe Flow Lids & Pail Sticks™ keep out contaminants, reduce odors and prevent chemical splashing and spillage. Lafferty offers configurations to fit different types of container openings and depths.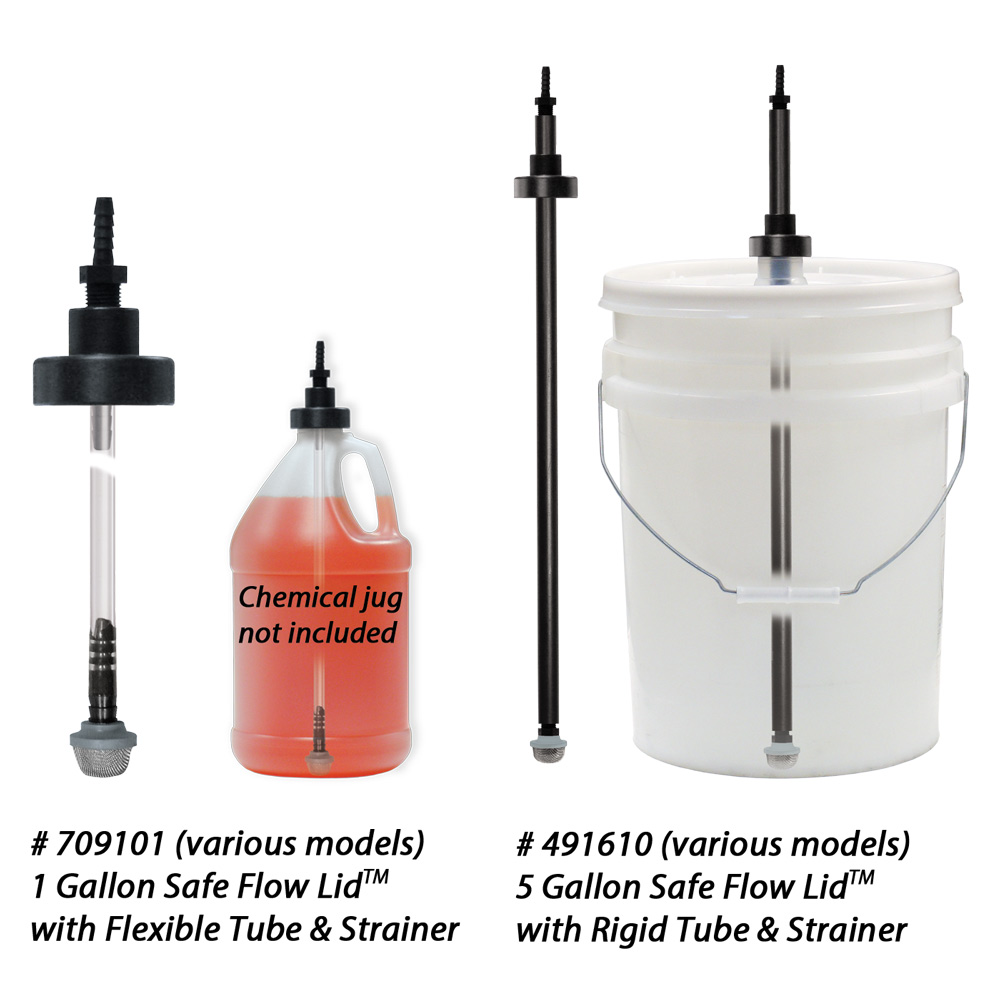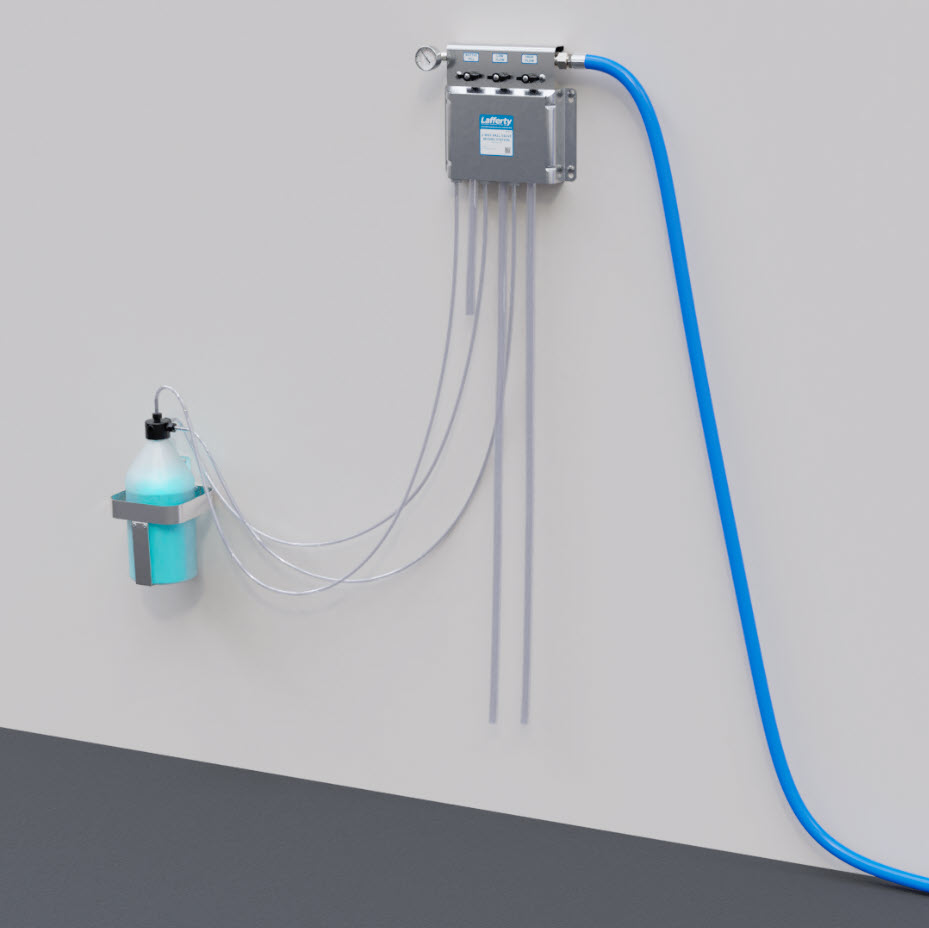 Lafferty Dispensing Accessories are available with ports to connect multiple suction tubes.
---
Drum and Tote Sticks™
Drum Sticks™ and Tote Sticks™ facilitate dispensing from bulk containers. These chemical-resistant, polypropylene accessories include check valves and hose barbs to attach tubing of various sizes.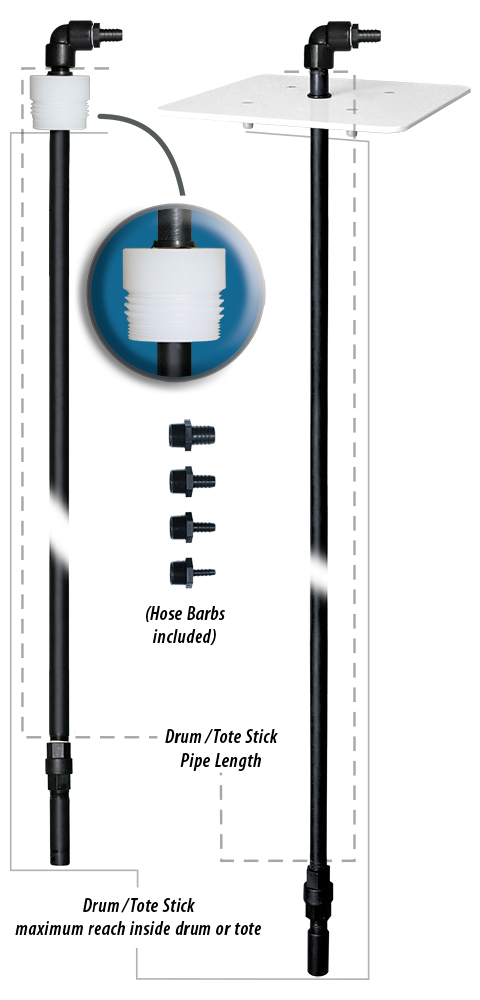 Browse Accessories for City Water Pressure Venturi Systems – Catalog 1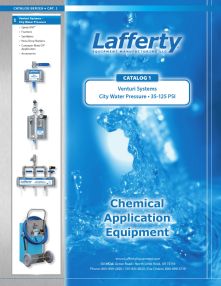 Flip through product information in a traditional print catalog format, with links to full technical details on the main Lafferty website.