The PDF below shows Model #969925-B32. Similar foamers are offered in a wide range of configurations.
Configurations
Garden hose gun activation (969925-B32)
Stainless steel ball valve activation with focused rinse nozzle (969930-B32)
Draw product from any container (969937)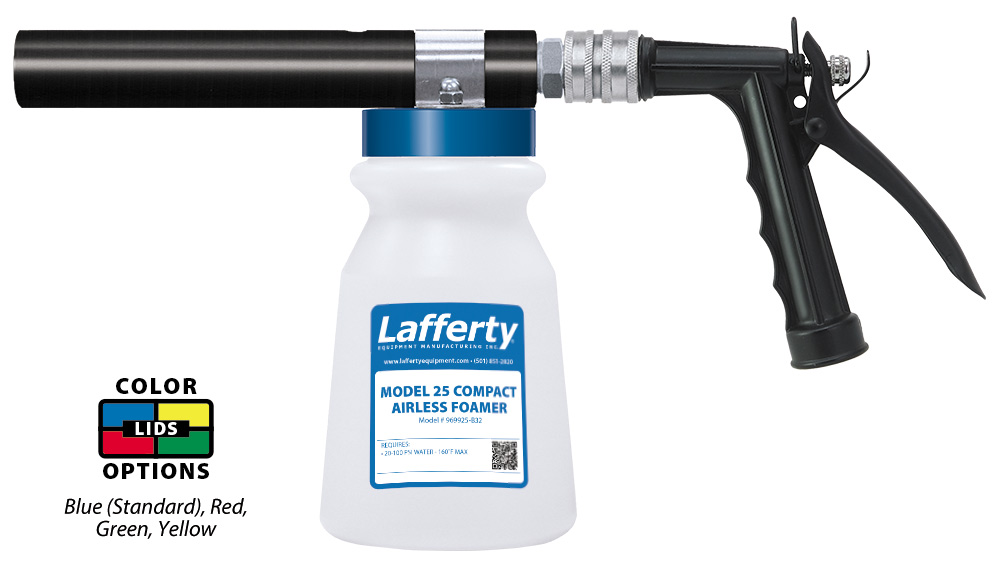 Options
Storage Rack to protect your investment (224301)
Spreader Nozzle for more efficient close-range foaming (180325)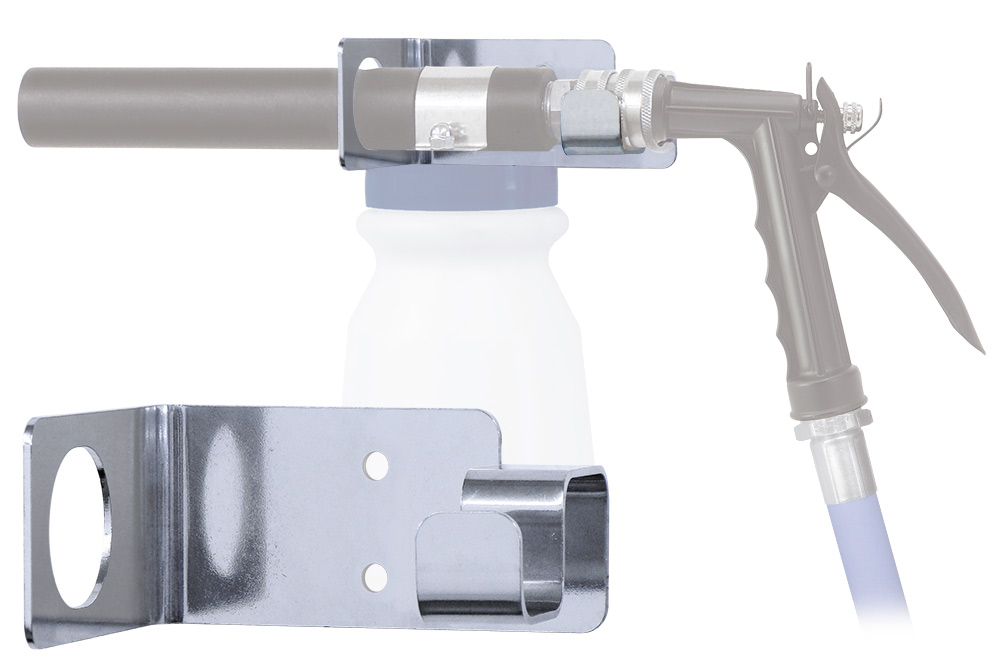 Also Available: Compact Sprayers
Compact Foamers and Sprayers are Interchangeable
All Compact Foamers and Sprayers are available without an activation method (no gun) to allow quick switching between foaming and spraying, or different chemicals.
We offer several Foam/Rinse/Spray kits, or users can mix-and-match different applicators and activation methods.