The Lafferty Drain Foamer Attachment projects rich, clinging foam that fills otherwise inaccessible gaps, provides visual confirmation of coverage, and clings to surfaces to maximize chemical contact time.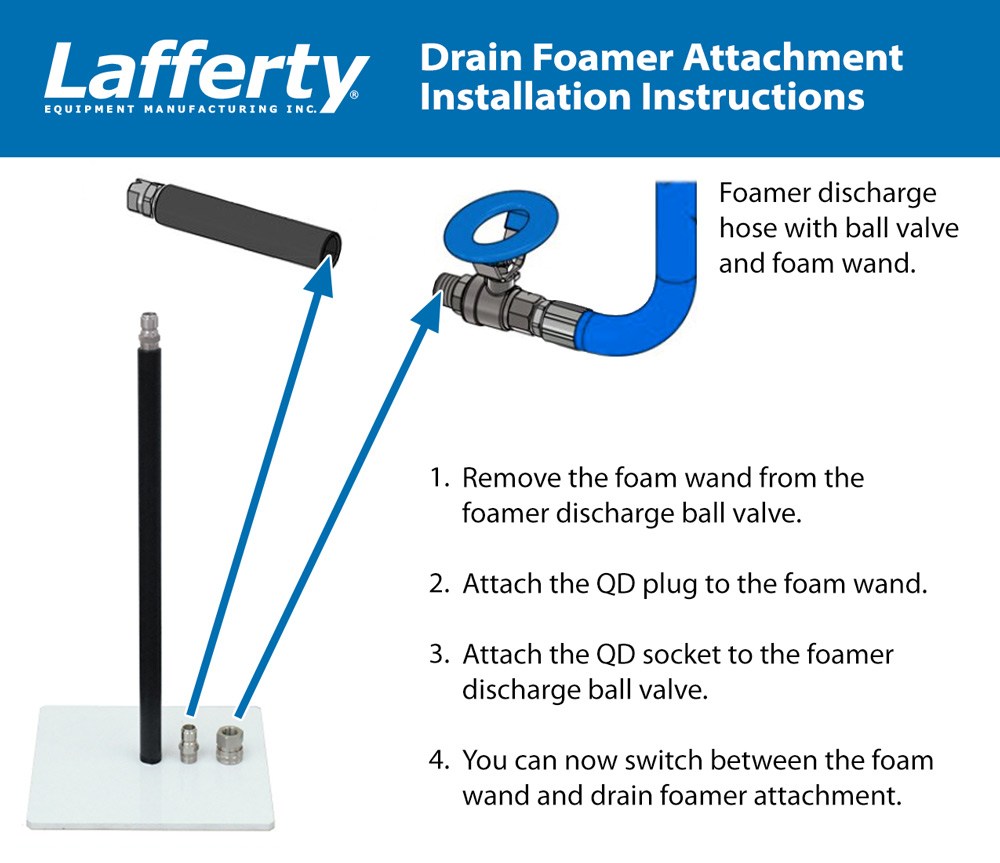 This versatile accessory connects to the discharge ball valve of any Lafferty Freedom or Liberty Air-Pump Foamer. Variants are sized for compatibility with lower and higher-volume foamers. Refer to the selection chart and video below.
Each drain foamer includes a stainless steel quick disconnect socket and plug for the user to install on the foamer discharge ball valve and foam wand. This allows for quick swaps between the standard foam wand and drain foamer attachment.
Drain cover plate prevents backsplash towards the user
Extended wand reduces bending and helps prevent back strain
| Model Number | Compatible With | QD Threads |
| --- | --- | --- |
| #538245 | Liberty Foamers and Freedom 2.5 Foamers | 1/2″ NPT |
| #538250 | XV and HV Freedom Foamers | 3/4″ NPT |
Related Posts