Lafferty Uni-Body Venturi Injectors install directly onto chemical concentrate containers and use city water pressure (35 – 125 PSI) to draw chemical into the water stream and create an accurately diluted solution. What happens after that depends on the type of unit.
Key Features
Portable and low profile
Easy to install and move between containers – no mounting hardware required
Connects to any city water pressure faucet
Fits 1-gallon jugs, 5-gallon pail pull-up spouts, or any container with 38mm OD threads
Machined (not molded) Uni-Body Injector is durable and chemical resistant
Includes color-coded precision metering tips to set the dilution ratio
Check valve options for chemical compatibility
View Full Product Literature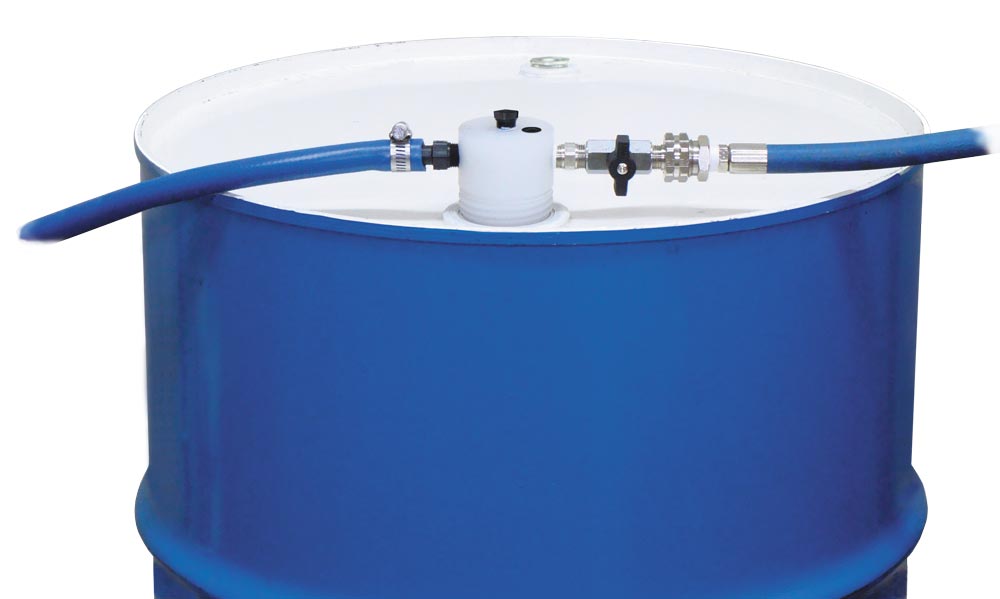 Also Available:
Drum-Mounted Mixing Stations, Sprayers, Airless Foamers, and Air-Assisted Foamers attach directly to 55-gallon drums, totes, and other bulk containers of chemical concentrate.