How Are Gauges Helpful?
Water Supply Pressure: A unit will not operate properly if it does not receive sufficient water pressure. A water pressure gauge eliminates guessing and allows the user to easily confirm that the water supply meets the pressure requirements. Most city water pressure units require a minimum of 35 PSI for optimal performance. Booster pumps or non-water-driven equipment can help overcome low water pressure problems.
Dilution Ratio: The color-coded metering tip for chemical dilution is selected based on incoming water pressure. Knowing the pressure allows for faster tip selection and setup with less trial and error. The actual water pressure is required to use the Metering Tip Calculator. Check out Metering Tips Frequently Asked Questions to learn more.
Foam Performance: Air pressure should be kept lower than water pressure to prevent sputtering. Gauges allow the user to see the results of air pressure adjustments to quickly find the "sweet spot" for best foaming performance. Learn more with the Venturi Instructional Video Series.
Troubleshooting: There are very few things that can "go wrong" with a venturi unit because there are no moving parts. The vast majority of installation problems result from issues with customer utilities, such as insufficient water pressure or having the air pressure set too high. These issues can often be identified and resolved immediately via phone or email troubleshooting if the user can provide the pressure readings during operation.
Many systems include gauges as a standard feature – specifically city water pressure air-assisted foamers. All systems include a troubleshooting guide on page 4 of the printed instructions.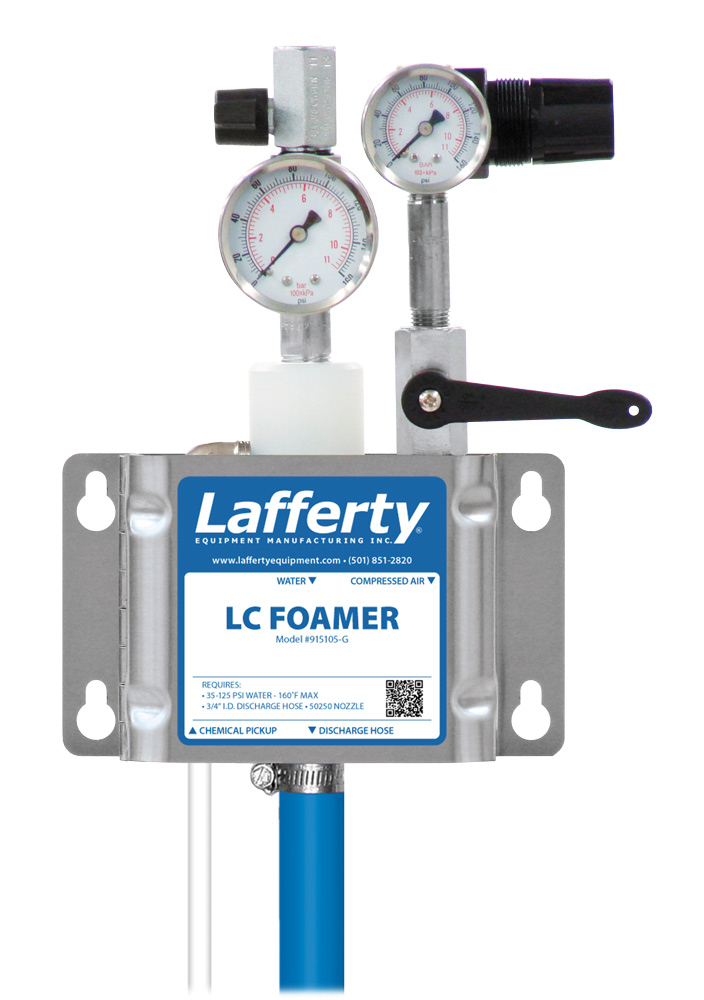 Gauge Upgrade Kits
Gauges are available for some systems that do not include gauges as a standard feature. These can be specified at the time of order, or purchased as retrofit kits for existing systems. Contact your sales representative for details.
A test kit helps evaluate city water pressure (0-125 PSI) before installing venturi dilution equipment. It is a valuable tool for anyone who regularly installs water-driven venturi equipment.
Metering plugs simulate common flow rates so the user can measure water pressure at a flow rate similar to the unit being considered.
A water pressure gauge is also available for high water pressure.