Helpful to evaluate chemical performance when it is applied as liquid spray, airless foam, or air-assisted foam.
Great for chemical sales demonstrations. Seeing is believing!
Features the same flow rate as many Lafferty units.
Includes 40 ft. hose with quick-disconnect nozzle/wand for each function.
Creates rich, clinging foam

with

compressed air.
Creates wet, clinging "airless" foam

without

compressed air.
Creates a fan pattern liquid spray for non-foaming chemicals

without

compressed air.
Easy to transport via carry handle.
Wheeled portable version available (975542-DEMO).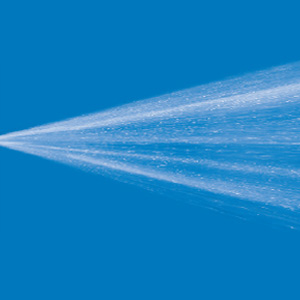 Learn more about airless vs. air-assisted foam: