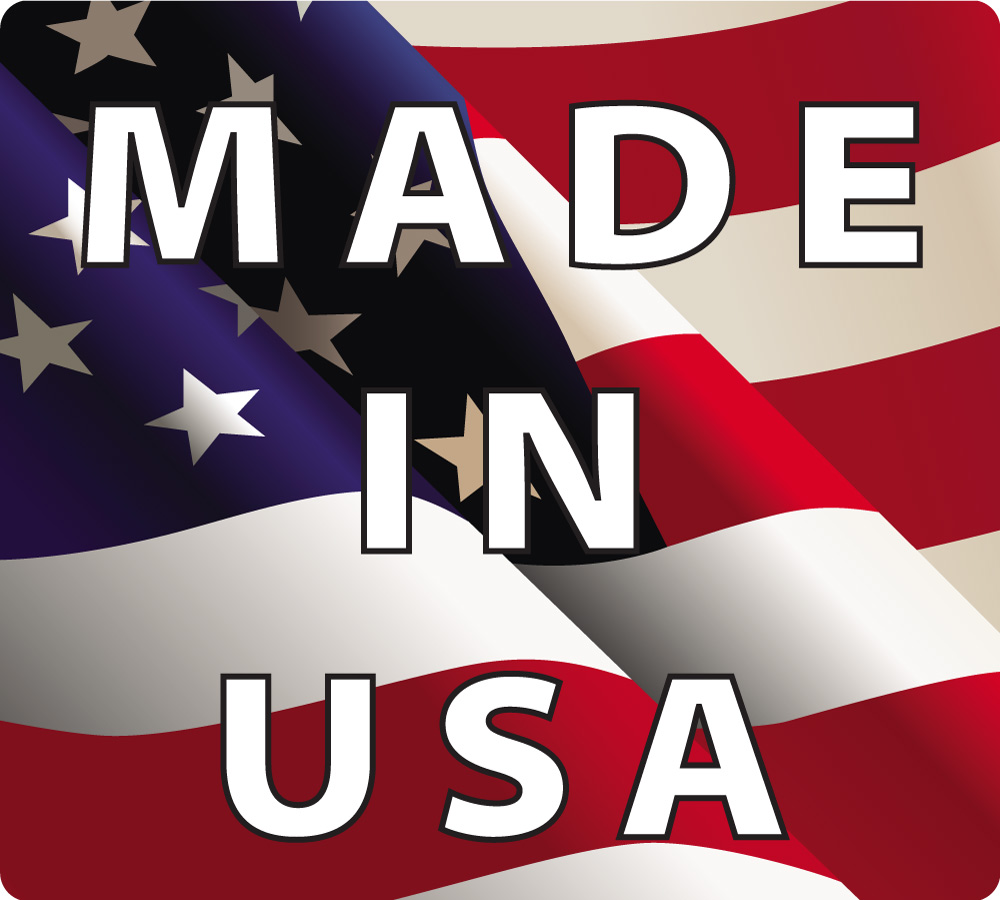 The Lafferty Sentinel is an all-stainless-steel hand hygiene product dispenser for chemical containers with plastic dispensing pumps. The wide push lever allows for easy activation by hand, wrist or elbow, and the rack adjusts to fit the height of the container and pump.
The Sentinel prevents the abuse of plastic pumps and over-dispensing by reducing the push lever range of motion. The entire dispenser can be secured to the wall and locking racks are available. The Sentinel is also available in countertop and freestanding floor styles.
The Sentinel is perfect for dispensing hand sanitizer in high-traffic/high-use locations such as commercial kitchens, hospitals, military facilities, retail stores, gyms, office buildings, entertainment venues and countless other locations.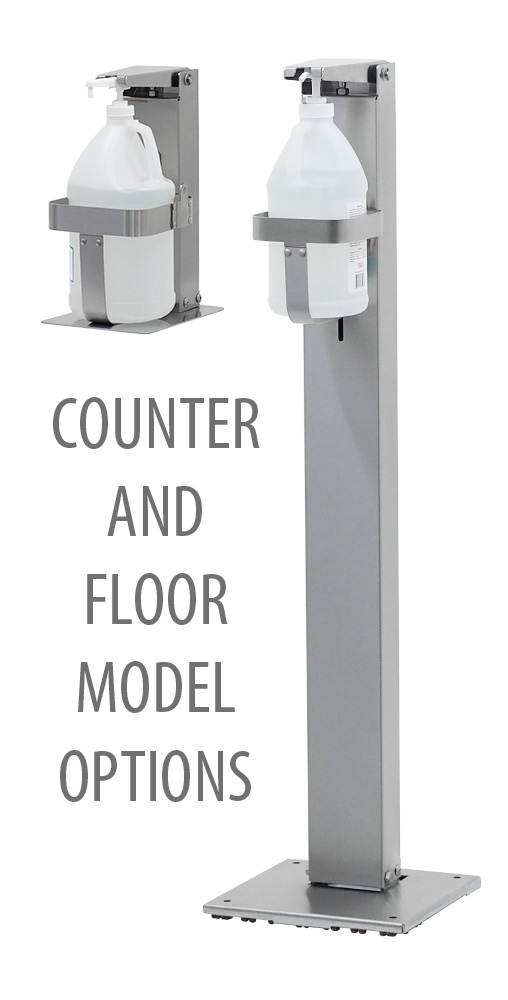 Prevents over-dispensing
Prevents pump breakage
Heavy-duty, stainless-steel design
Fits bulk containers of many sizes and shapes
Fits most dispensing pumps (short, tall, foaming, etc.)
Protects against user abuse and theft
Push lever adjustable range of motion
Easy to install and maintain
Professional, high-end appearance
Outstanding return on investment
Available Rack Sizes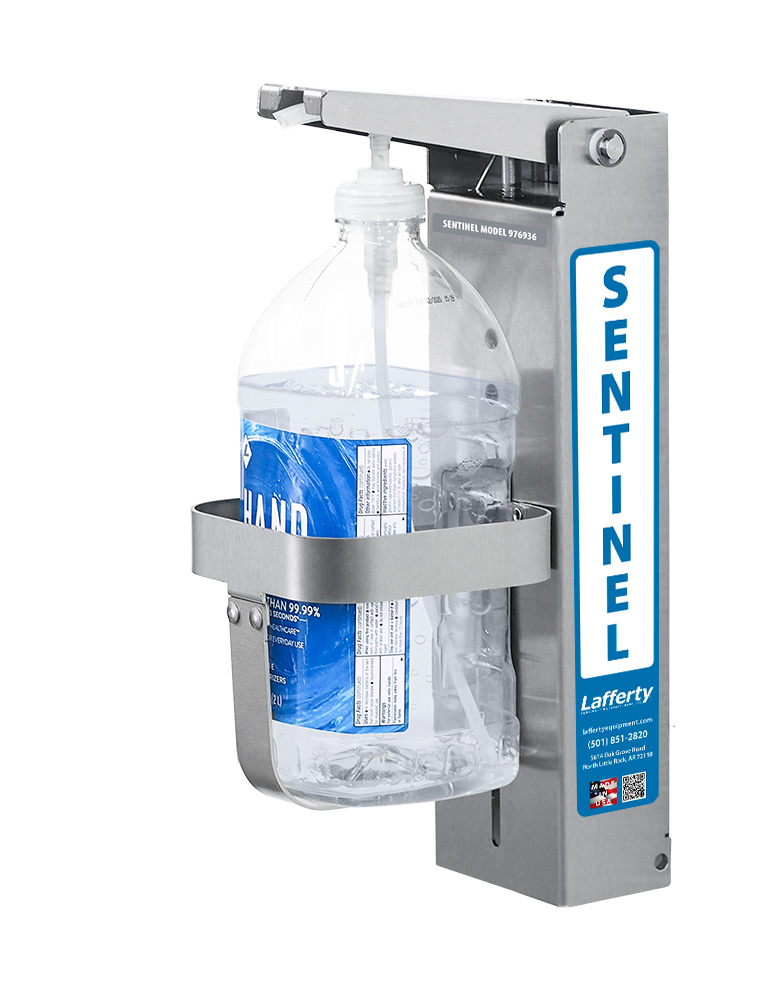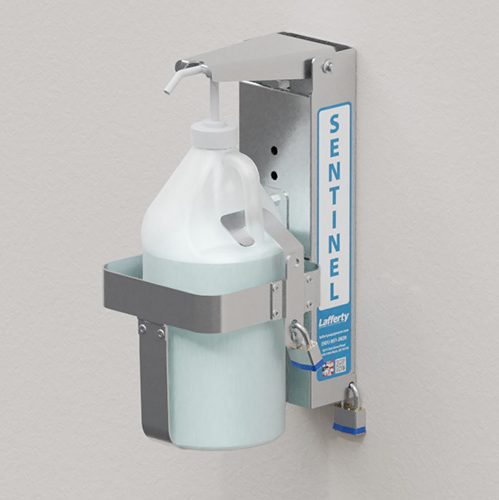 Available Styles
The styles shown below feature the 1-Gallon Locking version of the Sentinel. Each rack option is available in all three unit styles: Wall, Counter and Floor.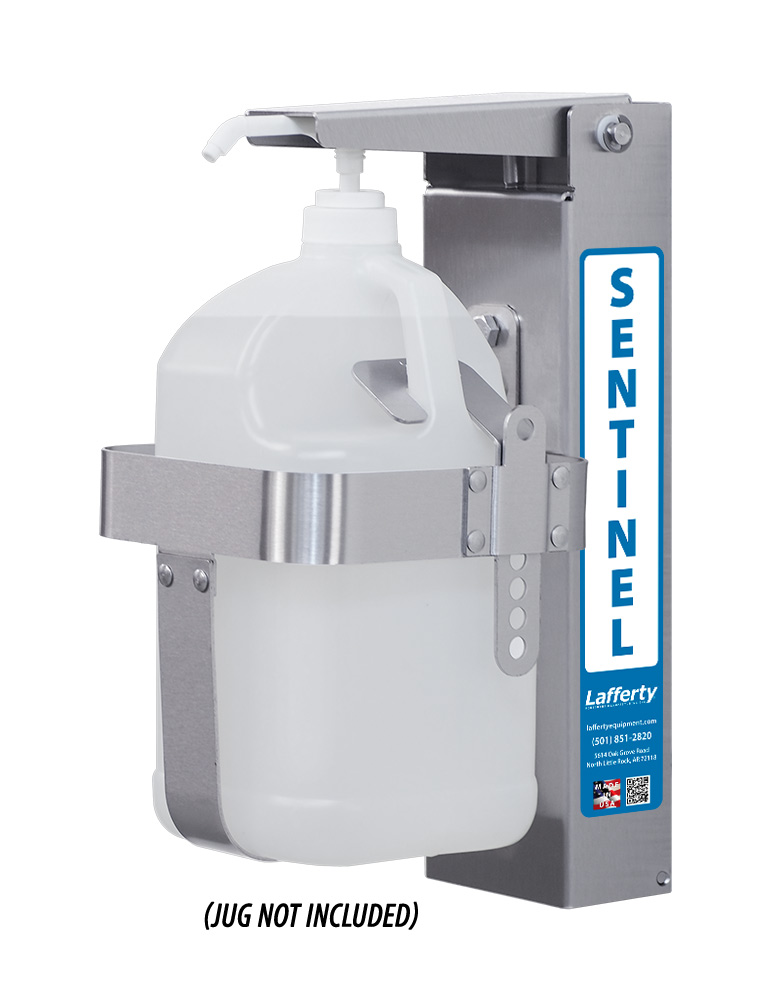 Model Number Ordering Guide
Add -C or -F to the standard model number (wall style) to indicate counter or floor style.
| | |
| --- | --- |
| Wall Mount Style, Standard | # |
| Specify 'Counter Style' | # -C |
| Specify 'Floor Style' | # -F |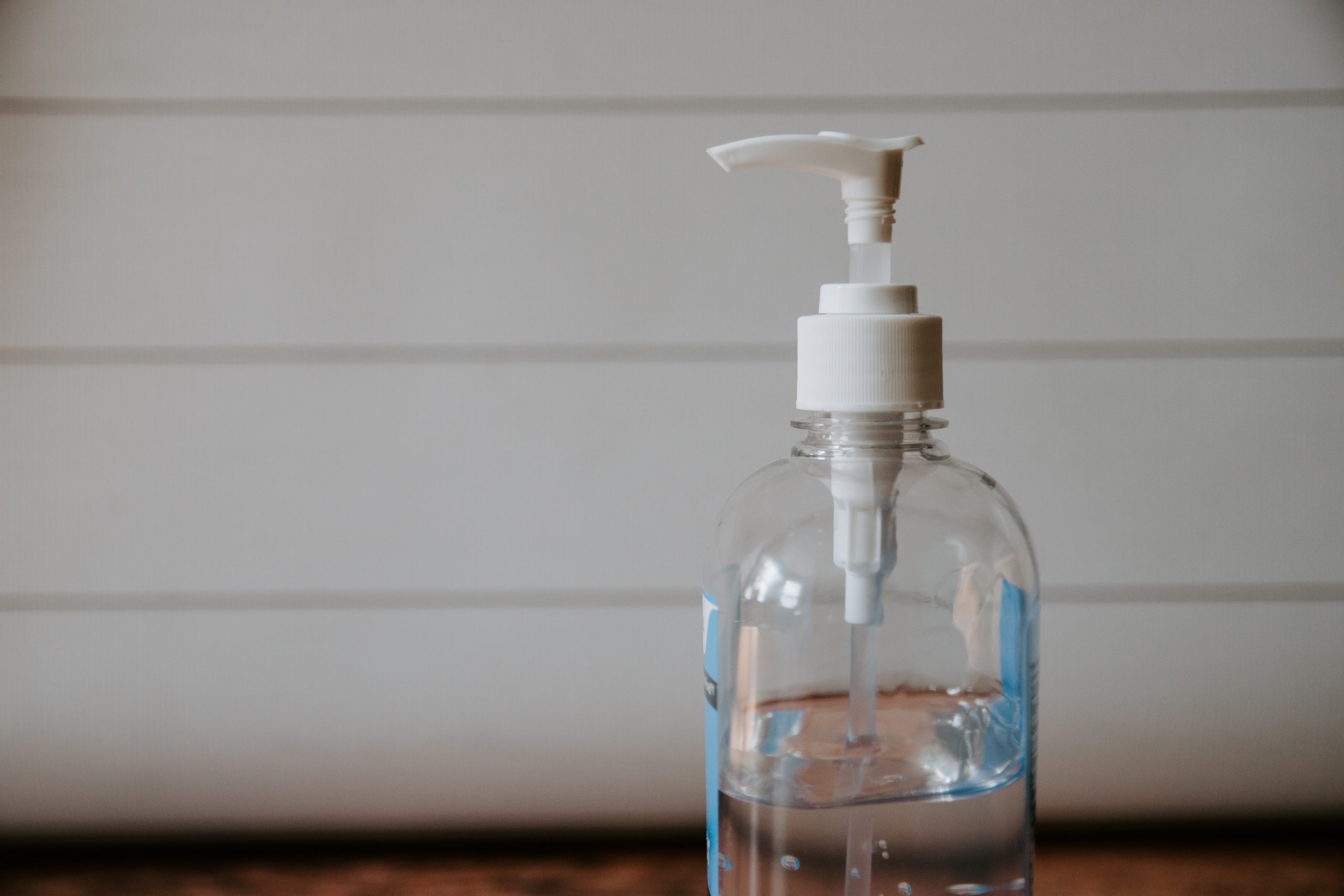 Contact Us
Are you unsure which Sentinel model is right for your needs? We look forward to answering your questions!
Submit Contact Form