Every venturi style unit includes a machined injector or foamer body that is engineered for specific operating conditions. Discharge hoses (lengths and diameters), wands, nozzles and other components are carefully selected to ensure optimum system performance when paired with a balanced, or "matching", injector or foamer body.
For proper performance do NOT modify or substitute the nozzle, hose diameter or hose length. Modifications can adversely affect the overall performance and/or dilution ratios. If your needs are not met by our standard product lineup, please contact us to discuss alternatives.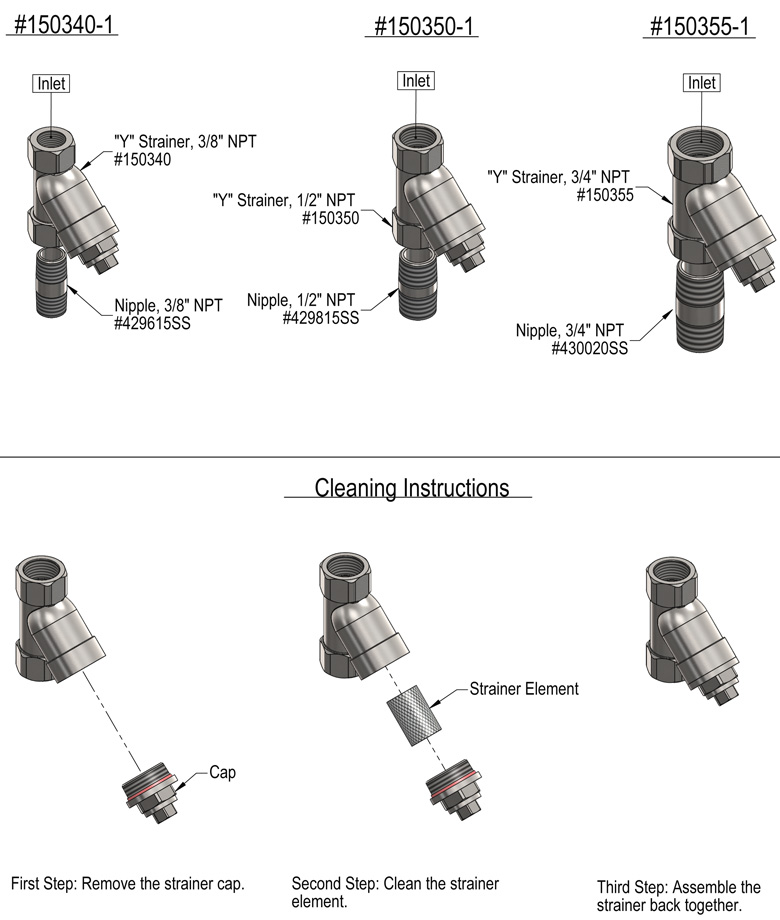 Stainless Steel "Y" Strainers filter incoming water to prevent debris from entering the system.
Available for any Venturi system based on the inlet size (standard on some models).
This video is part of a multi-video series.