Lafferty Chemical Mixing Stations™ are water-driven chemical proportioners that consistently dilute chemical concentrate to precise ratios and dispense at the appropriate flow rate.
Mixing Stations are available in a variety of configurations and can be adapted to meet the needs of any industry or usage situation.
Mixing stations are straightforward and can be installed by those who are using the equipment, without technical plumbing knowledge.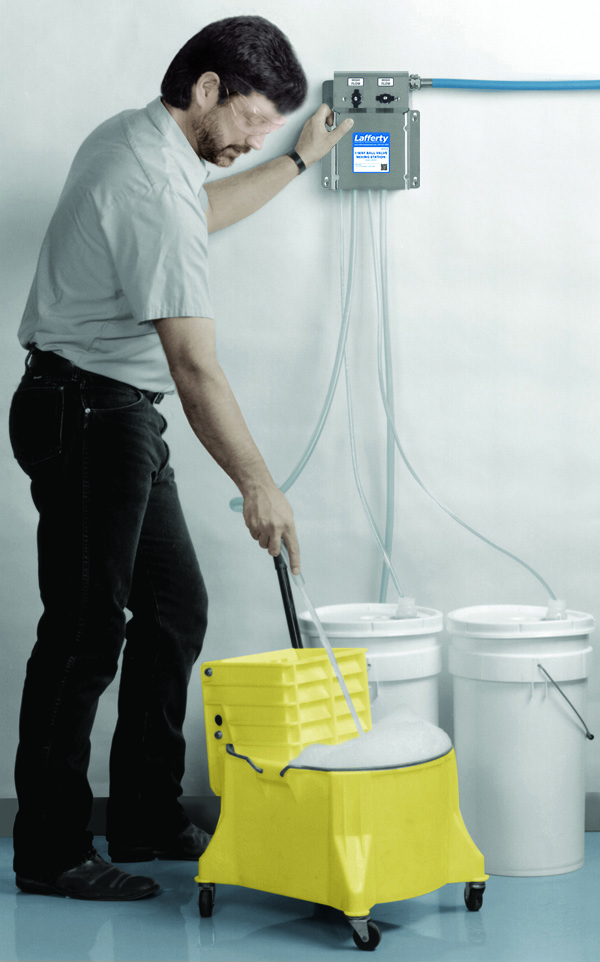 Learn More About Lafferty Mixing Stations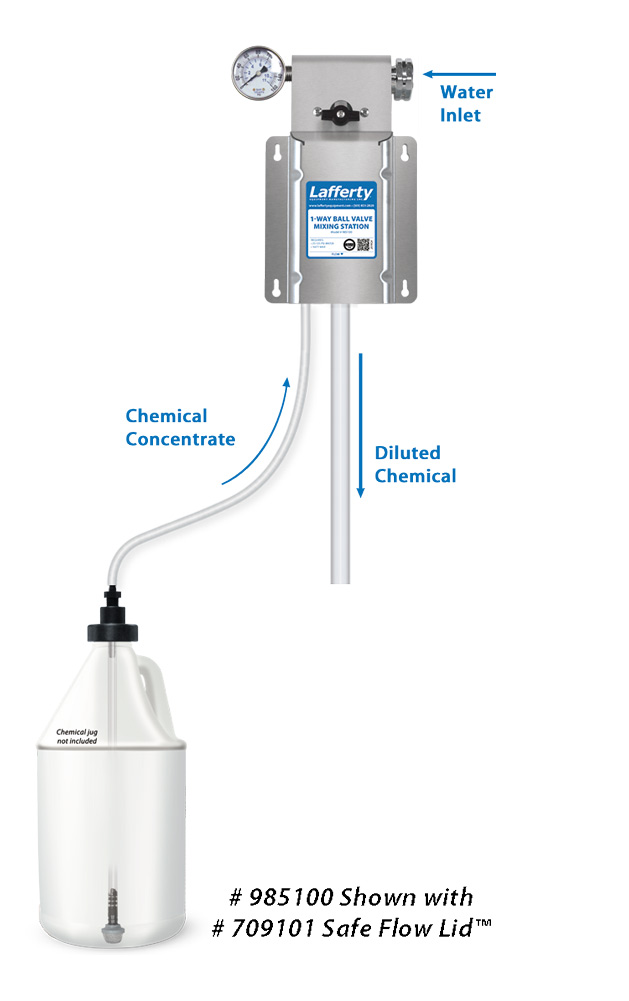 Mixing Stations are the heart of every chemical management program. They dilute concentrated chemical on demand using water pressure and dispense into any size container.
Lafferty Ball Valve and Push Lever Mixing Stations are available with 1-5 valves. You may wish to dilute multiple chemicals (sanitizer, floor cleaner, degreaser, soap, etc.) or dilute the same chemical to several different ratios (daily use, extra strength, etc.)
Choose a factory-set flow rate for each valve when ordering.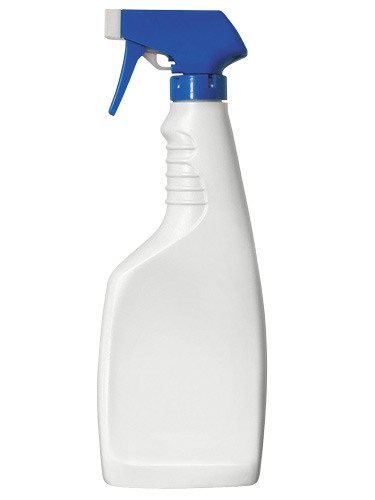 Bottle Fill
0.62 GPM @ 40 PSI to avoid splashing while filling small hand-held spray bottles.
Dilution Range
142:1 to 1.7:1 @ 40 PSI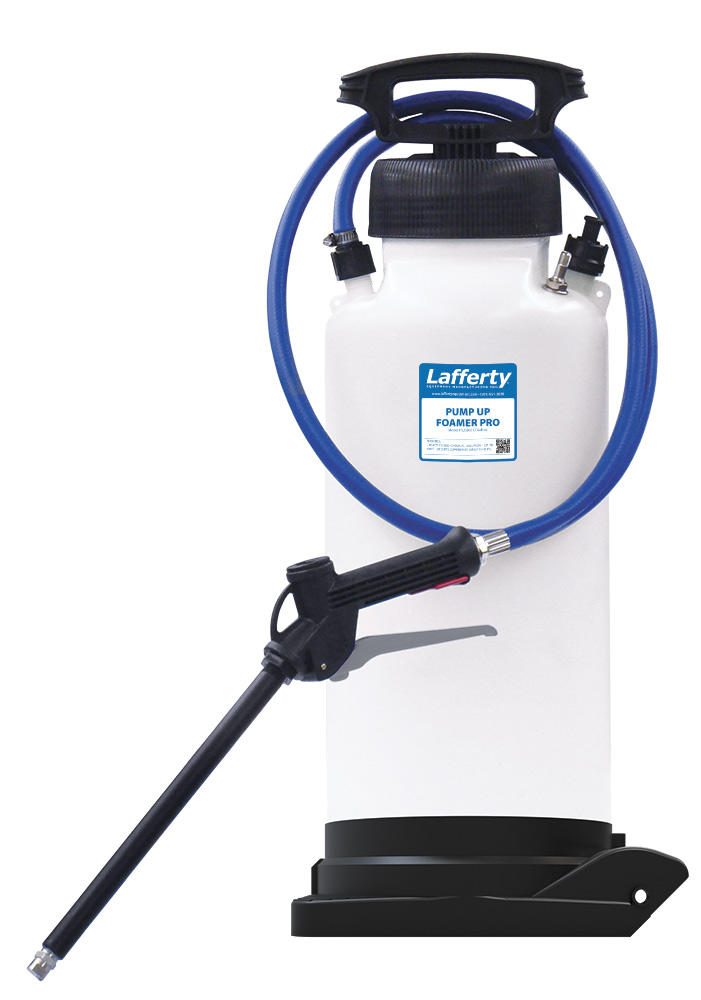 Low Flow
2.10 GPM @ 40 PSI for mid-size containers (1-gallon jugs, Pump Up Foamers, etc.)
Dilution Range
480:1 to 3.5:1 @ 40 PSI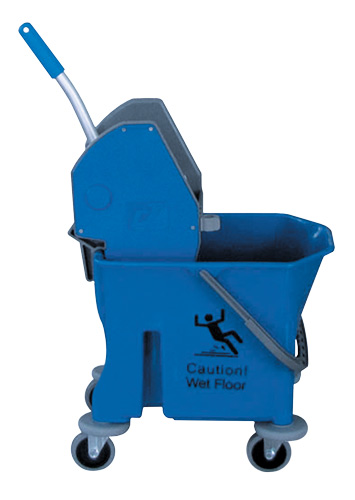 High Flow
4.51 GPM @ 40 PSI for larger containers such as mop buckets and air pump foamers.
Dilution Range
1,031:1 to 4.8:1 @ 40 PSI
Refer to the metering tip chart in the instructions for each unit to confirm that it can achieve the required dilution ratio at your desired flow rate and available water pressure.
A Mixing Station for Every Situation
Push Lever Mixing Stations require the user to hold a lever to dispense chemical to prevent overfilling, and Ball Valve Mixing Stations are activated by turning a ball valve.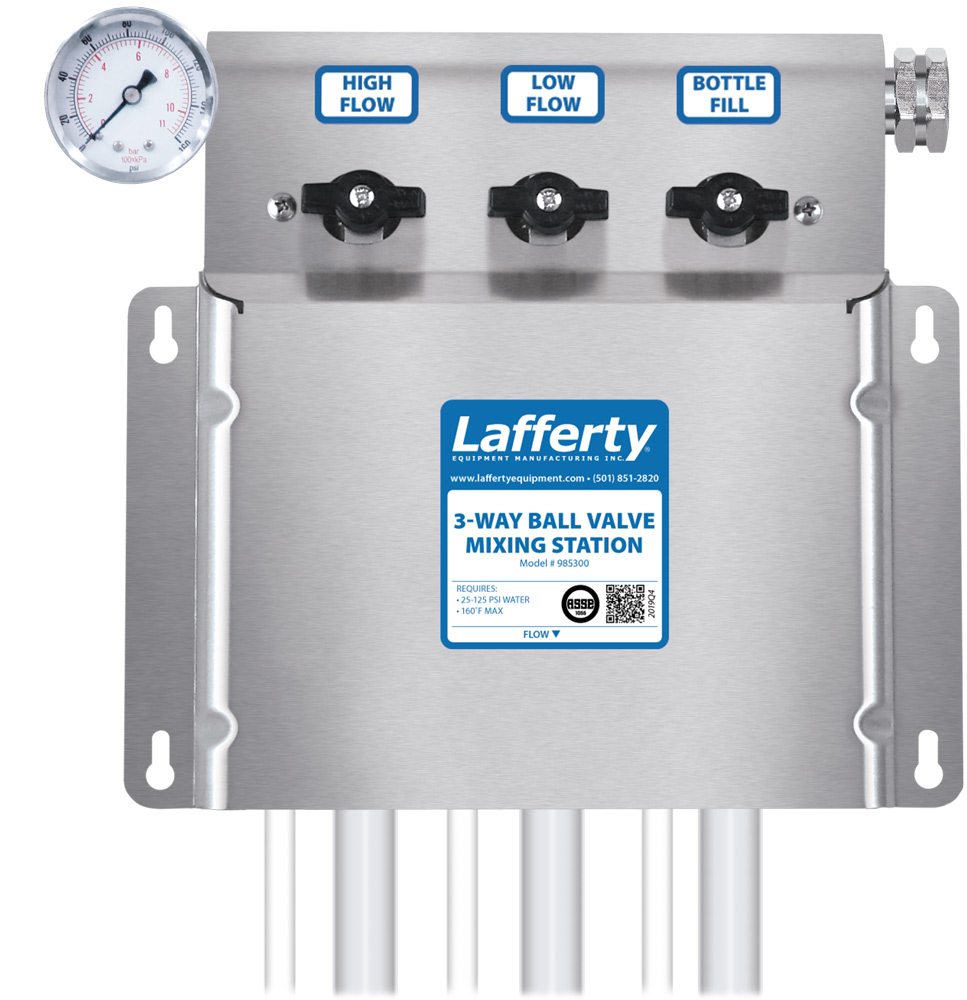 Hands-Free Mixing Stations are activated by a remote foot lever, which offers additional convenience and makes these unique chemical dispensers ideal for sanitary environments
High Volume Mixing Stations quickly fill large tanks and cleaning equipment with ready-to-use chemical. Some models are available with a trigger gun.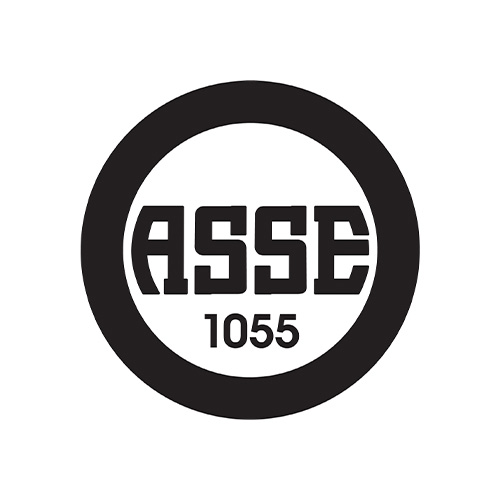 Many Lafferty Mixing Stations are certified to ASSE Standard 1055 for chemical dispensing equipment with integral backflow protection.
Dispensing Accessories
Mixing stations include flexible suction tubing and a strainer. Lafferty offers a wide range of chemical management accessories to dispense chemicals faster, easier, cleaner, and safer.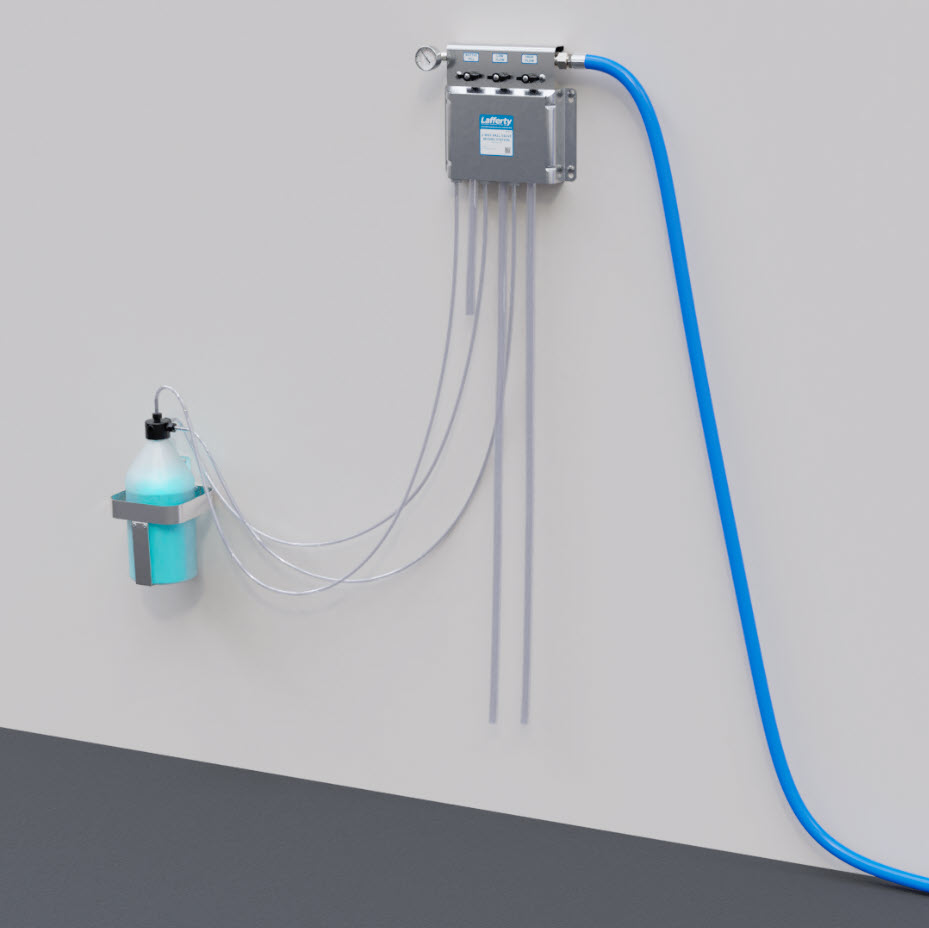 Related Learning Center Posts