Venturi Entryway Foam Sanitizers use water pressure to dilute chemicals "on-the-fly" from concentrate located at the entryway.
Venturi Entryway Systems are easy to install and offer many advantages.
Flexible for changing facility requirements.
No need to install chemical piping
Great for retrofits and isolated locations.
Not dependent on central chemical feed pumps.
Each unit dilutes chemical independently.
Allows for different chemical products and/or dilutions at each doorway.
Table of Contents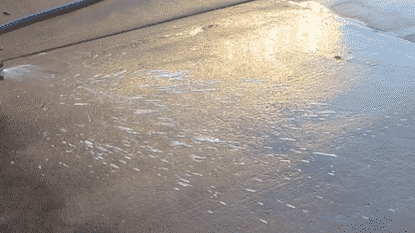 Venturi Entryway Configurations
---
Timed
vs.
Satellites
Operate independent timed units or activate several satellite units simultaneously.
Timed Controller
vs.
PLC Controller
Satellite units only. Activate several satellites simultaneously with a simple repeating timer or an advanced controller.

Door Size

Choose a model that will cover the entire entryway area with foam.
All configurations are available for:
• 3′ wide walk doors (standard)
• Up to 6′ wide double doors (MV)
• Up to 16′ wide overhead doors (HV)
HV models for larger doors require a Spreader Nozzle on each side of the doorway, while a single nozzle achieves full coverage for smaller doors.
* Timed venturi models shown above
Venturi Timed Systems
Each entryway system includes a control box and operates independently. Simple timer settings apply foam at regular, timed intervals – with a manual override switch.
This is the "standard" installation configuration. It is also the easiest to install and the most flexible to run.
When a larger number of units are involved, it may be necessary to adjust timers to ensure that the number of units foaming at the same time does not exceed the available water volume. Use the Lafferty Entryway Systems Planning Tool to calculate utility requirements.
Control box upgrades are available for Remote Push Button and Electric Eye (Photocell) activation.
Venturi Satellites with Controller
Simultaneously activate up to 10 Satellite Entryway Foamers with a simple repeating timer, or advanced controller.
The Satellite Controller regulates airflow to Satellite units, which include a solenoid on the chemical solution line that opens to begin foaming. The control box includes a manual override switch.
This configuration may provide savings due to a lower cost per doorway. When a larger number of units are involved, ensure water volume (GPM) and compressed air (CFM) availability are adequate for your intended system configuration. Use the Lafferty Entryway Systems Planning Tool to calculate utility requirements.
The Timed Entryway Satellite Controller offers simple settings to activate unit(s) at regular, timed intervals.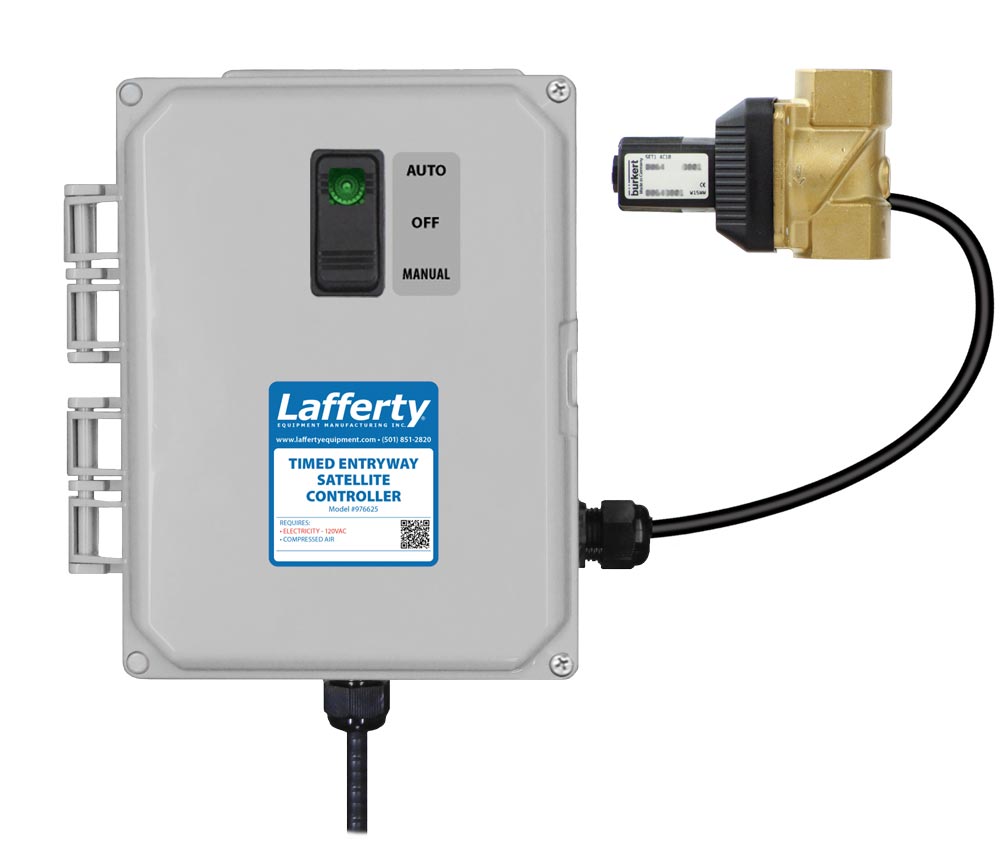 The PLC Jazz Satellite Controller features highly flexible programming options for holidays, weekly or seasonal changes in hours, and peak versus off-peak traffic demands.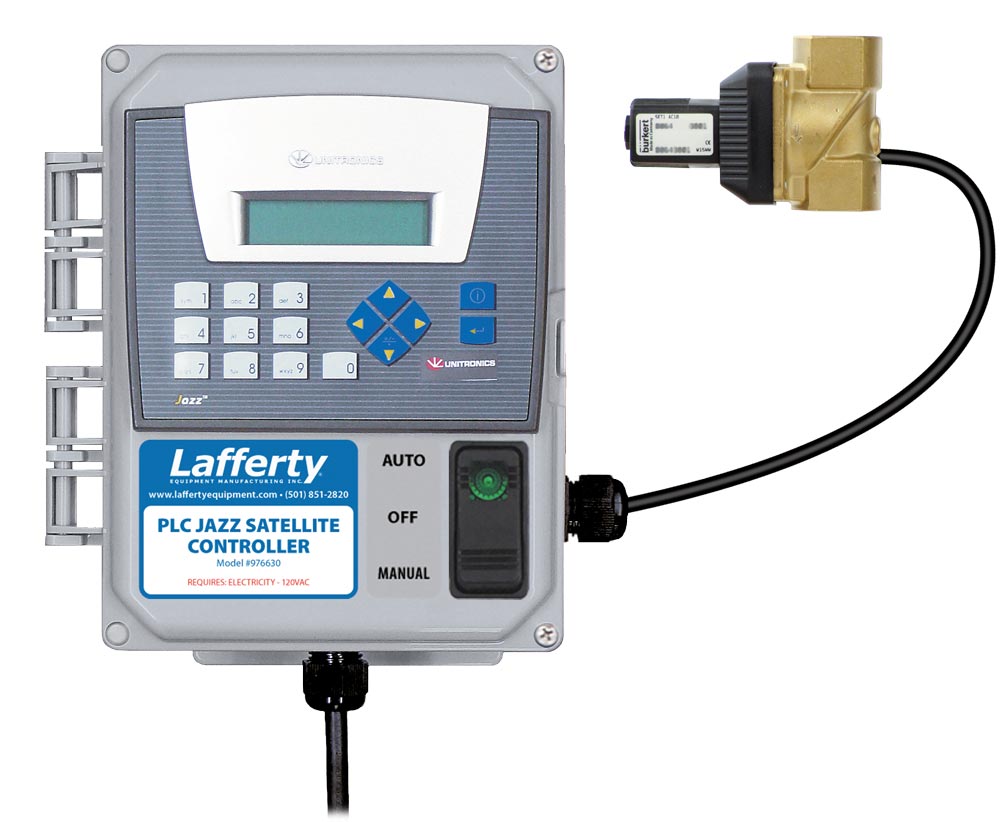 ---
Lafferty also offers entryway variants and options for special situations:
Air pump models for facilities with low/fluctuating water pressure.
"Airless" foamers that do not require compressed air.
Dual-door systems to simultaneously foam two nearby doorways.
Dual pickups for foaming additives and 2-part chemicals.
24V versions of any 120V system.
Custom designs and more!
Related Information
Entryway Learning Series
Installation Guide (Coming Soon!)
Operation & Troubleshooting Guide (Coming Soon!)
Programming Guides (Coming Soon!)
Planning Tools
Product Links
Find product details on the main Lafferty website
We look forward to learning about your HACCP situation and recommending the best equipment for the job.
Contact Us