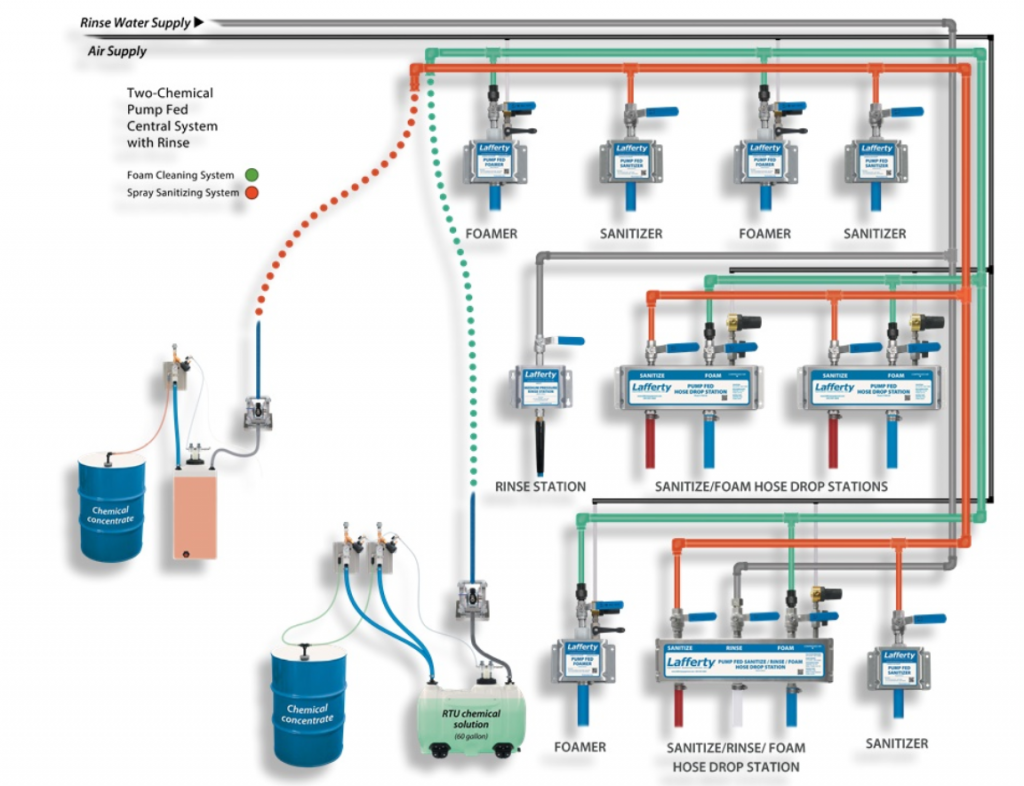 Pump Fed Central Systems use a dilution and pumping system to deliver ready-to-use chemical solution to various applicators throughout a facility.
Lafferty offers all of the equipment (except piping) required to complete the installation of a Pump Fed Central System for foam cleaning and/or sanitizing at Food & Beverage production plants.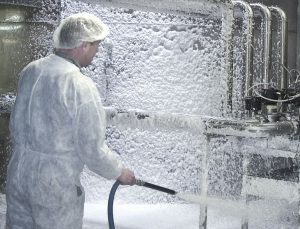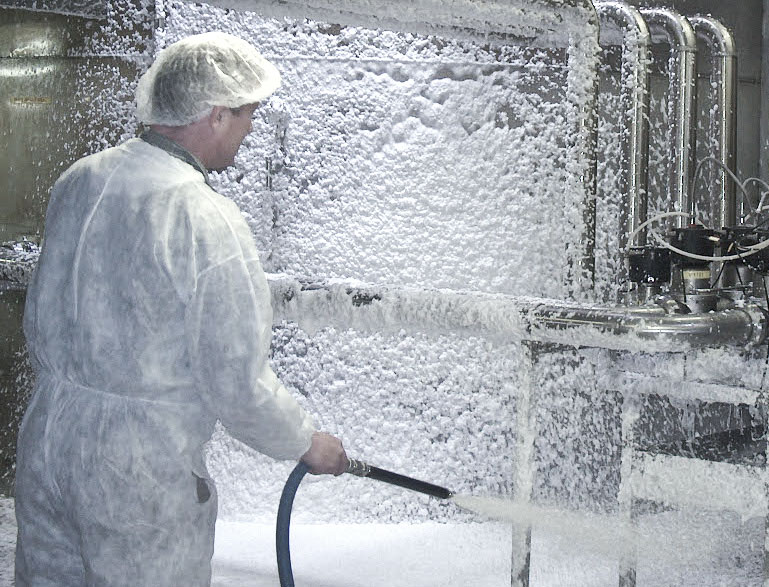 There are essentially four elements to consider:
Dilution Systems to prepare ready-to-use chemical in a tank.
Pump Systems to deliver pressurized, diluted chemical solution to the applicators.
Piping to carry chemical from pump to application equipment (Lafferty does not supply piping).
Application Equipment to apply foaming cleaner, rinse, and apply sanitizing solution.
How to Choose a Central Chemical Feed System for Pump Fed Applicators
Each plant will have its own individual requirements for sanitation and the choice of applicator units will reflect each plant's requirements and preferences.
To start, a determination must be made as to which units are to be used and how many of them are required – the units can be all the same or can be any combination of pump fed applicators.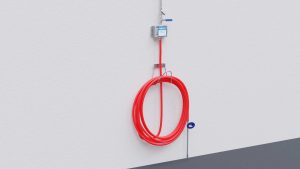 Once the type and quantity of the units has been determined, it is necessary to decide how many of the units will be running at the same time and also how far away the farthest unit from the chemical supply room will be. The Central Chemical Feed System will need to be sized accordingly, as will the pipe sizing required to carry the foam and sanitizing solutions to the units.
The Pump Fed System Planning Tool tool will recommend properly sized dilution and pumping equipment based on the desired application systems. It will also determine the optimum pipe sizing to ensure that a minimum solution pressure of 35 psi is available at every applicator location.
Follow the step by step process by entering the required information (detailed above), enter the quantity or the number of units running at the same time, and the tool will provide you with information necessary to complete the installation design and place an order.
Important Points to Note about Pump Fed Installations
A check valve is required on the solution inlet to the foamer to help prevent compressed air from flowing back to the pumping system (under certain non-compliant operating conditions).
To prevent blocking the small jets in the units, flush any new solution and compressed air plumbing of all debris before connecting and/or install a strainer.
If piping is older or has known contaminants, install a filter.
If compressed air to the unit is not supplied on a dedicated airline, it is advisable to install an additional check valve on the shared airline to help avoid potential damage to other equipment in the event of an air check valve failure. Installed check valve is EPDM – additional check valve should be Viton.
Solution Level Masters must be installed on flat surfaces to prevent the level control float from becoming jammed.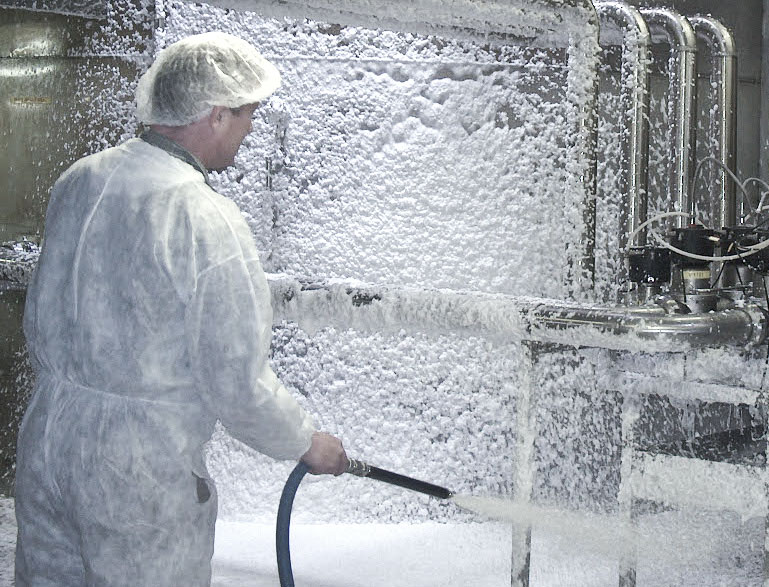 Contact Us
Don't hesitate to reach out while your facility is in the planning stage. A quick consultation now will save time and money later!
Submit Contact Form