Lafferty "Airless" Foam Wands DO NOT require compressed air! Venturi action draws atmospheric air into the chemical solution as it flows through the wand to create wet, clinging foam.
In addition to foam wands for our complete systems, Lafferty also manufactures a wide range of foam wand accessories to apply any chemical with foaming properties.
House washing
Agri trailer disinfection
Concrete truck washdown
Metal processing
Mining dust suppression
Custom foam bars
And much more!
Performance is determined by the available utilities, so it's important to choose a model based on the desired flow rate (chemical usage) and capabilities of the pump that will provide pressurized chemical to the wand.
Benefits of Foaming vs. Spraying
Foam clings to surfaces longer than liquid spray and increases chemical contact time.
Foaming expands the chemical, allowing less chemical to cover more surface area.
Foam prevents over-application by providing visual confirmation of coverage.
Foam is projected at a lower pressure than liquid spray and can be used on more sensitive surfaces.
This foam wand has long been used with high pressure pumps (pressure washers) and downstream chemical injectors. It's also a fantastic general purpose foam wand for foaming prediluted chemical – a technique that is rapidly gaining popularity.

Simply ensure that the chemical pump can provide at least 4 GPM @ 40 PSI to the foam wand. Use the screw-on fan nozzle cap for faster coverage and remove it for longer range.
Higher pressure increases the flow rate, which is beneficial for increased foam throw distance and coverage speed. Lower pressure decreases the flow rate, which is better for precision application and to minimize splashing/overspray.
50 PSI with Zero Degree Output
More Foam Wands
Low volume, adjustable Bullet Foam Nozzles
Polypropylene (PP) and stainless steel (SS) foam wands
Both styles are available in several flow rates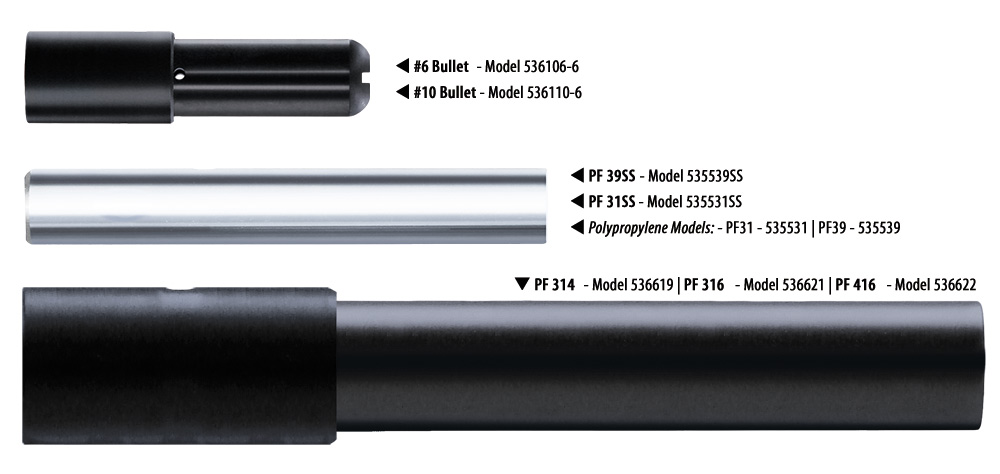 IMPORTANT:
Use an Airless Foam Wand with a flow rate that is LOWER than your pump specifications to ensure adequate backpressure and foam throw distance.