Pharmaceutical manufacturing is one of the pinnacles of modern science and sanitation. Strenuous product and process compliance requirements ensure the quality and safety of medicines. Keeping these facilities clean and sterile is a critical part of the process.
Many standard systems are suitable for general purpose cleaning. However, specialized chemical handling and application equipment is required to prevent the introduction of contaminants and undesirable materials to cleanrooms and controlled environments.
Lafferty manufactures hundreds of unique systems to dilute, dispense and apply chemical in accordance with your manufacturing operation. Foamers, sanitizers, foggers, mixing stations, chemical transfer stations, pump fed central chemical systems, and more!
Powder blending
Milling
Granulation
Hot melt extrusion
Tablet pressing
Coating
Compounding
Reactors and tanks
Janitorial cleaning and general facility maintenance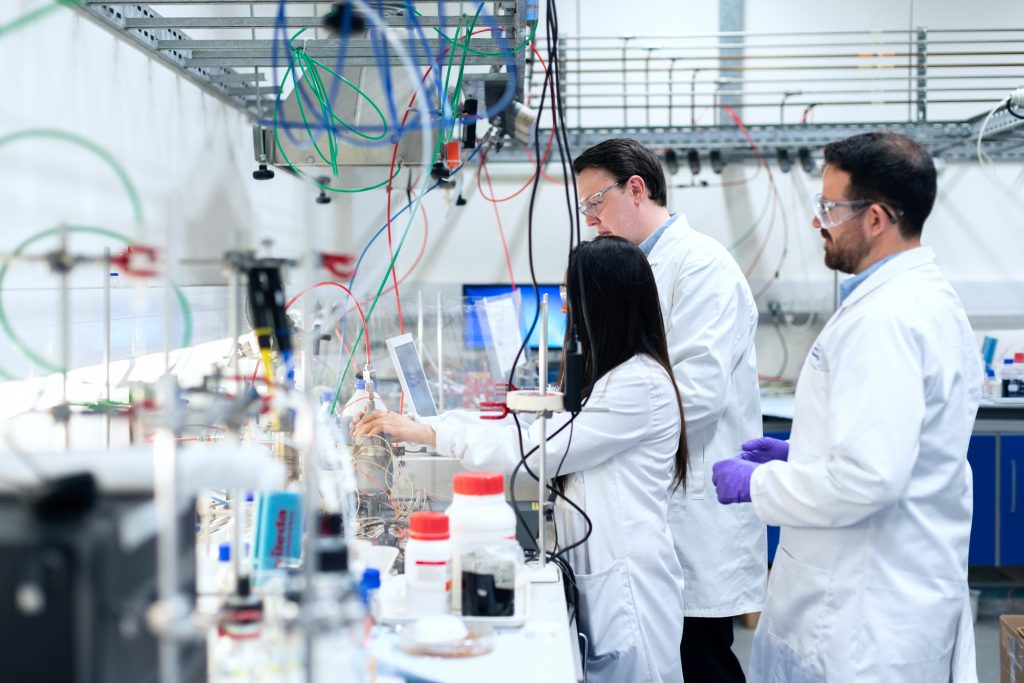 Modifications, upgrades, and fully-custom units are available. Pharma units often begin as a standard product that is customized to meet a specific challenge. Please contact us to discuss your situation so that we may recommend equipment to pair with your chemicals and compliance goals.