Upgrade for Lafferty Transfer Systems: Kalrez, ATEX Pump
# 941600-ATEX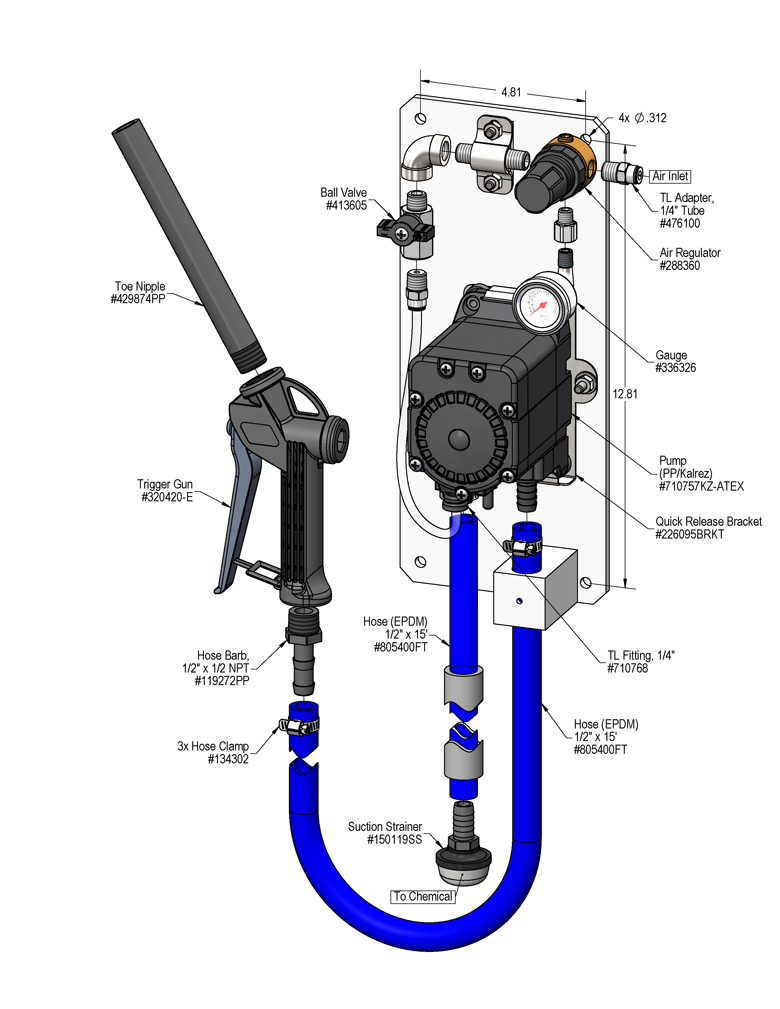 The 1-Way FPS Transfer System with ATEX Pump Upgrade features EPDM hoses, Kalrez pump diaphragms, and a grounding wire – making it suitable for many solvent/alcohol applications. It will fill any sized container with chemical concentrate or ready-to-use solution.
Compressed air powers an ATEX-approved FloJet air pump, which draws chemical from the drum or tote and dispenses it into any other container through a 15 foot discharge hose and trigger gun. This unit uses a ball valve as the on/off control for the pump. Transfer systems are available with multiple pumps.
Below is more information about the ATEX-approved pump.
Flojet Air Operated Diaphragm Pump G70c – 360° Video
Flojet G70C: Data Sheet
Flojet G70 & G71 Series: Instructions
See section 3.0 for general information about ATEX safety, and section 3.7 for electrical grounding details. A grounding wire is included with ATEX Pump Upgrade #941600-ATEX.