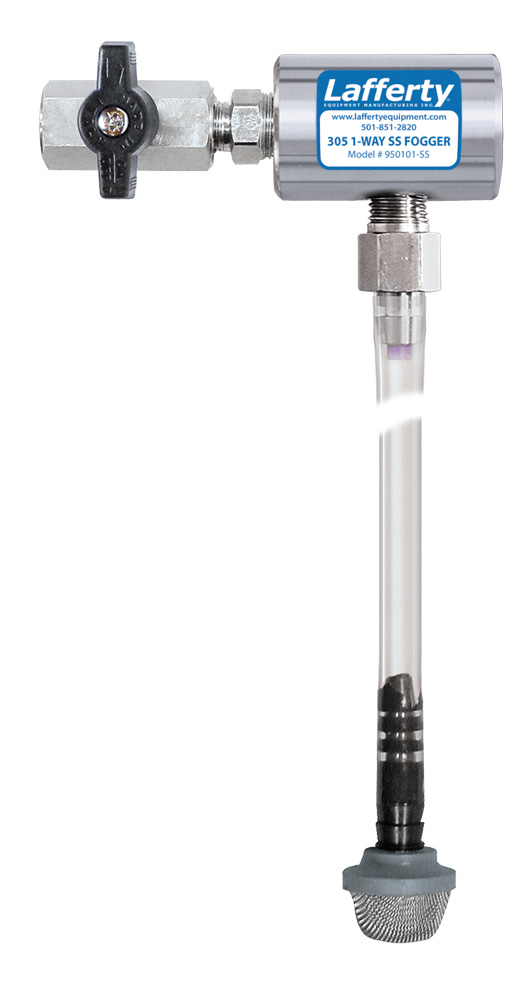 Stainless steel materials of construction may be required to comply with chemical handling protocols for pharmaceutical or food/beverage manufacturing facilities.
Many Lafferty fogger models are available with stainless steel fogger bodies and metering tip holders.
Portable 305 Stainless Steel 4-Way Foggers are damp mist sprayers that use compressed air (29.5 CFM @ 80 PSI) and venturi action to draw ready-to-use chemical solution and project it up to 25 feet in 4 directions. The adjustable output sprays mist (fog) into the air to cover exposed surfaces and penetrate hard-to-reach areas.
All Lafferty Portable Foggers feature stainless steel fogger bodies, a telescoping mast, and can also be used as 2-Way foggers.